5 Days trip in Colombia
Budget: 1200 USD - 3000 USD
Cultural experiences
Nightlife
Festivals/events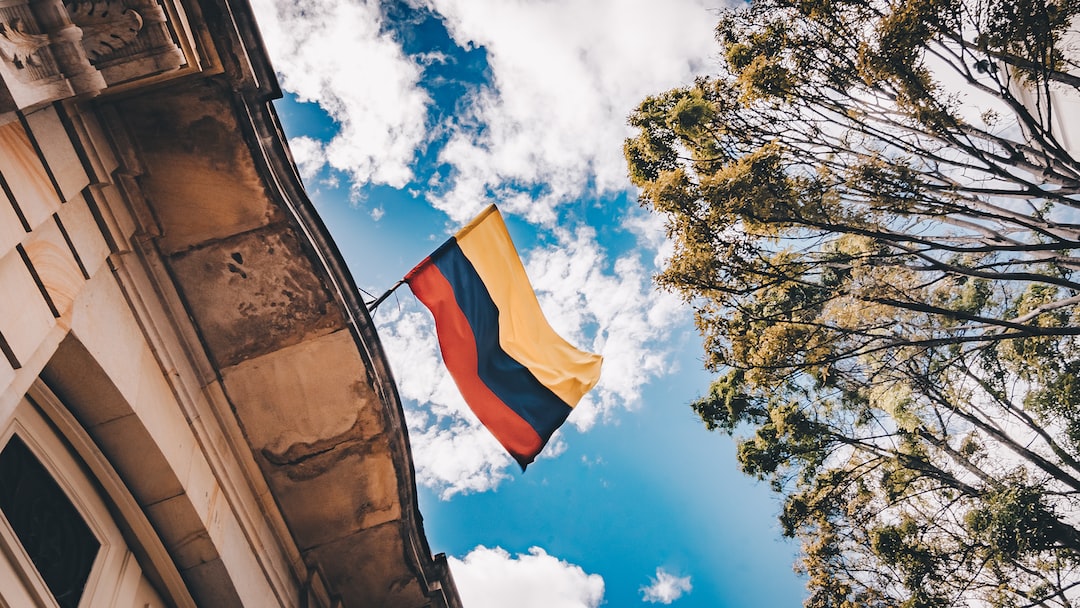 Colombia is a vibrant South American country with diverse landscapes, rich culture, and a complex history. It offers a blend of indigenous, European, and African influences that shape its traditions, cuisine, and music. From the Andes Mountains to the Amazon rainforest and the Caribbean coast, Colombia offers a range of experiences for travelers seeking natural beauty, cultural immersion, and warm hospitality.
---
General Infomation
Exchange Rate of 1 USD to COP
COP 4,030.75
Day 1
---
Explore the stunning colonial architecture and learn about the history of Cartagena by taking a walking tour of the Old City.

Visit the Plaza de la Aduana, which is the main square of Cartagena's historic center, surrounded by impressive colonial buildings such as the Cathedral and Mayor's office.

Dance to live salsa music at this famous bar in Cartagena, and enjoy a lively night out immersed in local culture.
---
Day 2
---
Take a day trip to the Rosario Islands, a beautiful national park and coral reef located off the coast of Cartagena. Visit a local village and learn about the indigenous communities that have inhabited the area for centuries.

Experience the vibrant nightlife of Getsemani, a trendy neighborhood with plenty of bars and restaurants that offer live music and open-air seating.

Meet fellow travelers and locals at this popular hostel, which also hosts cultural events such as movie nights and cooking classes.
---
Day 3
---
Visit San Felipe de Barajas Castle, a fortress that offers stunning views of the city and has played an important role in Cartagena's history.

Take a stroll through Parque del Centenario, which is a popular spot for locals and offers a glimpse of everyday life in Cartagena.

Watch the sunset over the Caribbean Sea while enjoying Colombian cocktails at this iconic bar located on the city walls of Cartagena.
---
Day 4
---
Attend one of the many events or festivals held at the Cartagena de Indias Convention Center, such as the Cartagena International Film Festival or Hay Festival.

Experience a traditional Colombian party on a Chiva Rumbera, a colorful bus that tours the city at night while musicians play local music and partygoers enjoy drinks and snacks.

Dance to Afro-Latin music and enjoy Colombian cocktails at one of the top nightclubs in Cartagena, located in the trendy Bocagrande neighborhood.
---
Day 5
---
Experience the world's smallest mud volcano by taking a day trip to Volcán de Lodo El Totumo, which is believed to have healing powers and is a popular spot for locals and tourists alike.

Learn about Colombia's coffee culture and taste some of the best coffee in the country at Café San Alberto, which offers a tour of its plantation and cupping experiences.

Try some of the best ceviche in Cartagena at this local eatery, which also offers other seafood dishes and traditional Colombian food.
---
Estimated Cost (USD)
Accommodation
Hostel
10-25 USD per night
Budget Hotel
30-50 USD per night
Airbnb
20-80 USD per night
Transportation
Taxi
5-10 USD per trip (within the city)
Public Bus
0.50-1 USD per trip
Bicycle Rental
5-15 USD per day
Food
Street Food
2-5 USD per meal
Local Restaurant
5-15 USD per meal
Western Cuisine Restaurant
15-30 USD per meal
Activities
Entrance Fee to Museums or Cultural Sites
5-10 USD per person
Nightlife Experience (Club Entry Fee)
10-20 USD per person
Festival/Events
varies depending on the event