7 Days trip in Tunisia
Budget: 0 USD - 3000 USD
Beach activities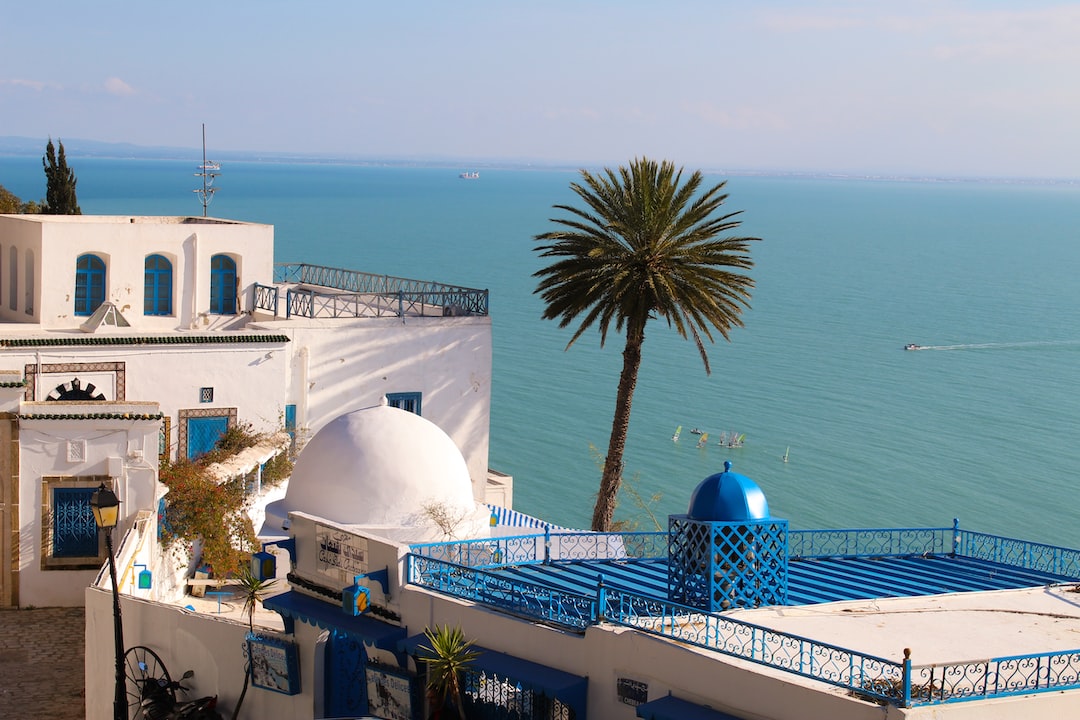 Tunisia is a North African country with a rich history, beautiful beaches, and diverse culture. It is a popular tourist destination and offers a range of activities for visitors.
---
General Infomation
Exchange Rate of 1 USD to TND
TND 3.110
Day 1
---
Enjoy the turquoise water and white sand of the beautiful Plage Sidi Maharès.

Visit the historic Borj El K'bir Fort, which was built in the 15th century as a defense against pirates.

Enjoy a delicious Tunisian dinner and live music at Les Enfants Terribles restaurant.
---
Day 2
---
Visit the El Ghriba Synagogue, one of the oldest synagogues in the world, and learn about the Jewish community in Djerba.

Walk around the streets of Er Riadh and discover the beautiful street art of the Djerbahood open-air museum.

Visit the Crocodile Park and see more than 400 crocodiles from around the world.
---
Day 3
---
Enjoy a day of golfing at the Djerba Golf Club, which boasts a beautiful 18-hole course.

Relax on the beautiful white sand of Zarzis Beach and enjoy the clear blue water.

Taste the delicious local seafood dishes at Morjana Restaurant while enjoying a beautiful seaside view.
---
Day 4
---
Visit Djerba Explore Park, which features a traditional Tunisian village, a museum, and a theme park with various rides and attractions.

Explore the secluded Ras El Rmal Beach and enjoy a quiet day of sunbathing and swimming.

Experience a vibrant nightlife at La Vague Bleue, a bar/restaurant with live music, dancing, and good ambiance.
---
Day 5
---
Take a boat tour to Ile Aux Flamands, a beautiful bird sanctuary and natural reserve, and observe the unique wildlife and flora.

Have fun finding your way out of the Djerba Explore Labyrinth, a maze-like attraction for all ages.

Indulge in the fine Mediterranean cuisine of Restaurant La Belle Epoque while soaking in the luxurious ambiance.
---
Day 6
---
Get an insight into Djerba's pottery and artisanal culture at the Guellala Museum.

Embark on a desert safari to the magnificent Oasis Ksar Ghilane, where you can explore the palm groves, ride camels, and experience the ultimate desert adventure.

Enjoy a romantic dinner at the chic La Villa Bleue Restaurant, which offers Tunisian and French cuisine in a beautiful villa setting.
---
Day 7
---
Try some thrilling water-sports activities like windsurfing, kite-surfing, and paddle-boarding at Djerba Water Sports center.

Explore the vibrant and colorful market of Houmt Souk, where you can find traditional handicrafts, spices, and souvenirs.

End your Djerba journey with an exquisite dinner and cocktails at the stylish Madness Restaurant & Lounge.
---
Estimated Cost (USD)
Accommodation
Hostel
10-20 USD per night
Hotel
50-100 USD per night
Airbnb
30-80 USD per night
Transportation
Bicycle Rental
5-10 USD per day
Car Rental
30-50 USD per day
Food
Street food
1-5 USD per meal
Local restaurants
5-15 USD per meal
Fine Dining
30-50 USD per meal
Activities
Beach activities
Free or low cost
Historical sites (e.g. El Ghriba Synagogue)
5-10 USD entrance fee
Shopping at local markets
varies