7 Days trip in Egypt
Budget: 0 USD - 2850 USD
Beach activities
City sightseeing
Food exploration
Nightlife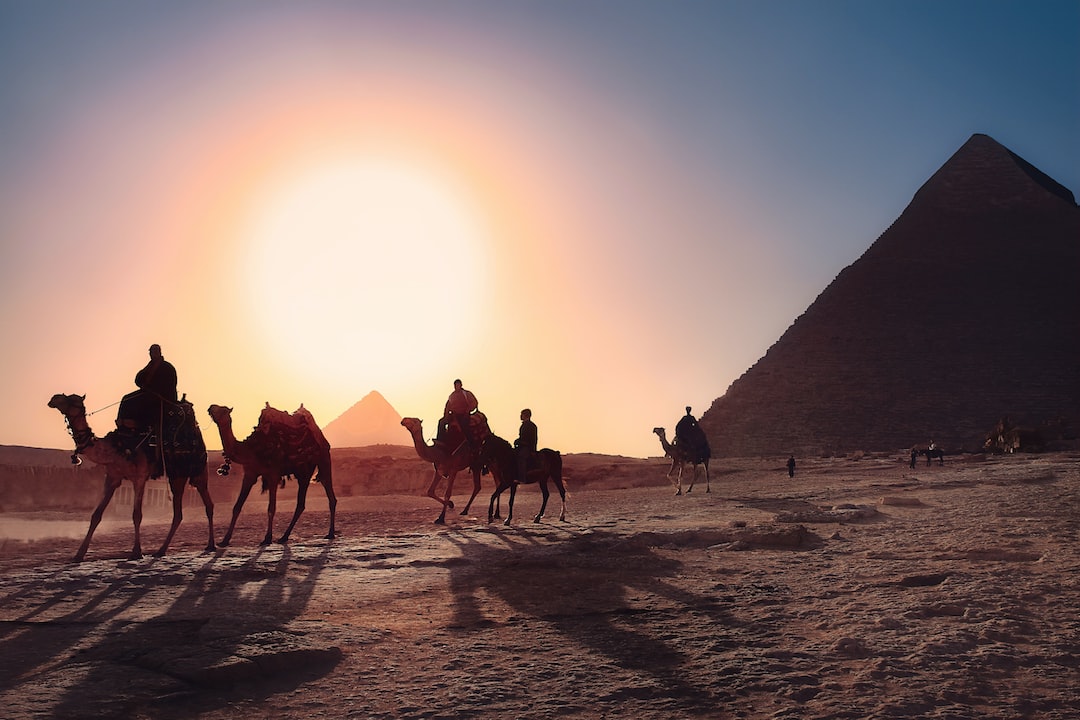 Egypt is a North African and Middle Eastern country known for its ancient civilization, historic monuments, and cultural heritage.
---
General Infomation
Exchange Rate of 1 USD to EGP
EGP 30.93
Day 1
---
Take a snorkeling tour and explore the crystal clear waters and colorful marine life of the Red Sea at the Ras Mohammed National Park.

Spend some time at the Naama Bay, shop for local souvenirs and try some authentic Egyptian street food.

Enjoy the vibrant nightlife of Sharm El Sheikh at Little Buddha. Dance the night away with the best DJs and exotic cocktails.
---
Day 2
---
Take a boat ride to the Tiran island and enjoy the mesmerizing views of the underwater coral gardens. Get a chance to swim with the dolphins.

Explore the traditional Old Market of Sharm El Sheikh, shop for local handicrafts and try some delicious Egyptian cuisine.

Experience the ultimate dining and nightlife experience at Hard Rock Cafe. Enjoy the live music performances and relish the American cuisine.
---
Day 3
---
Witness the magnificent sunrise from the top of Mount Sinai. Hike up to the peak and relish the breathtaking views along the trek.

Visit the historic Saint Catherine's Monastery and explore the rich history and culture of the region.

Visit the famous Camel Bar and indulge in the exotic drinks along with the live music performances.
---
Day 4
---
Explore the Blue Hole, a unique natural phenomenon and a great spot for scuba diving and snorkeling.

Spend some time at the Lighthouse Area and indulge in some local shopping and tasting exotic Egyptian cuisine.

Experience the authentic Bedouin culture and cuisine, enjoy the dinner under the stars and witness the traditional show performances.
---
Day 5
---
Visit the world-famous Luxor, a city steeped in history and culture. Explore the ancient temples and tombs of the Pharaohs and learn about the rich Egyptian history.

Experience the vibrant nightlife of Luxor, visit the cafes and bars in the city center and enjoy the live music performances.
---
Day 6
---
Visit the beautiful Hurghada Beach and indulge in the various beach activities like snorkeling, scuba diving, and parasailing.

Discover the Sekkala Old Town and shop for local goods and taste the authentic Egyptian fare served at the local eateries.

Experience the amazing dining and nightclub experience at the Hard Rock Cafe Hurghada and enjoy the live music performances.
---
Day 7
---
Visit the Sinai Grand Casino and try your luck at the various gaming tables and machines, and enjoy the music concerts and live shows.

Experience the vibrant shopping and dining scene at the Soho Square and explore the local stores and restaurants.

Dance the night away at the Pacha Sharm El Sheikh and enjoy the upbeat music played by the best DJs.
---
Estimated Cost (USD)
Accommodation
Hostel
5-20 USD per night
Hotel
20-100 USD per night
Airbnb
15-80 USD per night
Transportation
Public Bus
0.25-0.50 USD per ride
Rental Car
30-50 USD per day
Food
Street Food
1-3 USD per meal
Fancy Meal
20-50 USD per meal
Activities
Beach Activities
Free-50 USD per activity (eg. snorkeling)
City Sightseeing
5-20 USD per attraction (eg. entry to a museum)
Nightlife
5-20 USD per activity (eg. club entry fee)