7 Days trip in Morocco
Budget: 0 USD - 3000 USD
City sightseeing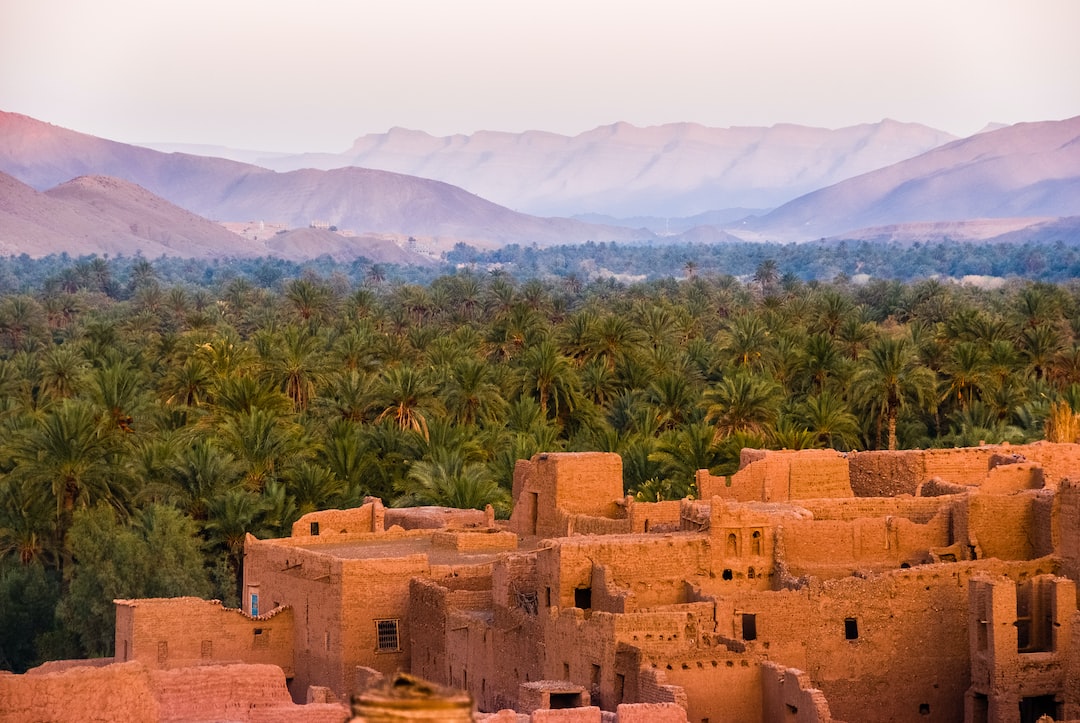 Morocco is a diverse and culturally rich country located in North Africa, with a fascinating history and stunning landscapes.
---
General Infomation
Exchange Rate of 1 USD to MAD
MAD 10.15
Day 1
---
Explore the vibrant blue and yellow gardens that were once owned by French painter Jacques Majorelle.

Marvel at the intricate tile work and courtyards of this 19th century palace built for a wealthy Moroccan nobleman.

Experience the lively atmosphere and delicious street food of Marrakech's famous public square.
---
Day 2
---
Embark on a breathtaking hike through the stunning Atlas Mountains, stopping in local villages for lunch and to learn about traditional Berber culture.

Indulge in a delicious French-Moroccan fusion meal at this historic restaurant in the heart of Marrakech.

Experience the vibrant nightlife of Marrakech at this stunning palace-turned-club complete with live music and belly dancing.
---
Day 3
---
Step back in time to the 16th century and explore the beautifully decorated tombs of the Saadian dynasty.

Get lost in the vibrant and colorful souks of the old city, where you can find everything from spices and textiles to jewelry and ceramics.

Savor a sumptuous meal at one of Marrakech's most prestigious 5-star hotels, known for its stunning gardens and opulent decor.
---
Day 4
---
Stroll through the tranquil gardens surrounding a beautiful man-made lake and gaze out at the Atlas Mountains in the distance.

Discover the fashion icon's love affair with Morocco and admire his most iconic designs at this stunning museum in Marrakech.

Feast on traditional Moroccan cuisine enhanced with a modern twist at this sophisticated restaurant in the heart of the city.
---
Day 5
---
Travel to the beautiful Ouzoud Waterfalls, where you can hike to incredible viewpoints and even swim in the refreshing pools below.

Enjoy a delicious meal on the rooftop of this trendy restaurant, where you can take in stunning views of the city and the sunset.

Wrap up your day with drinks and live music at this atmospheric rooftop bar, located in the heart of the medina.
---
Day 6
---
Wander through a spacious garden adorned with olive trees, citrus orchards and canals supplied by the Atlas Mountains.

Experience the luxury of early 20th-century French Morocco at this elegant restaurant and bar, housed in a beautifully preserved Art Deco building.

Indulge in delicious Moroccan cuisine while enjoying live music and belly dancing at this stylish hotspot in the heart of the city.
---
Day 7
---
Explore the life and work of legendary fashion designer Yves Saint Laurent at this stunning museum featuring hundreds of his famous designs.

Return to the gorgeous gardens of Jardin Marjorelle to spend some more time exploring this stunning oasis in the heart of the city.

Experience the ultimate in luxury dining at this opulent restaurant serving traditional Moroccan cuisine with a modern twist.
---
Estimated Cost (USD)
Accommodation
Hostel
10-20 (price per night in USD)
Hotel
25-50 (price per night in USD)
Airbnb
30-60 (price per night in USD)
Transportation
Taxi
5-10 (estimated price)
Local Bus
0.25-0.50 (estimated price)
Private Car Rental
20-50 (estimated price per day)
Food
Budget
3-5 (estimated price in USD)
Street Food
1-3 (estimated price in USD)
Fancy Meal
25-50 (estimated price in USD)
Activities
Entrance Fee for Jardin Majorelle
8 (estimated price in USD)
Guided City Tour
30-50 (estimated price in USD)
Cooking Class
50-100 (estimated price in USD)