5 Days trip in China
Budget: 850 USD - 3000 USD
Beach activities
Food exploration
Historical landmarks
Wildlife exploration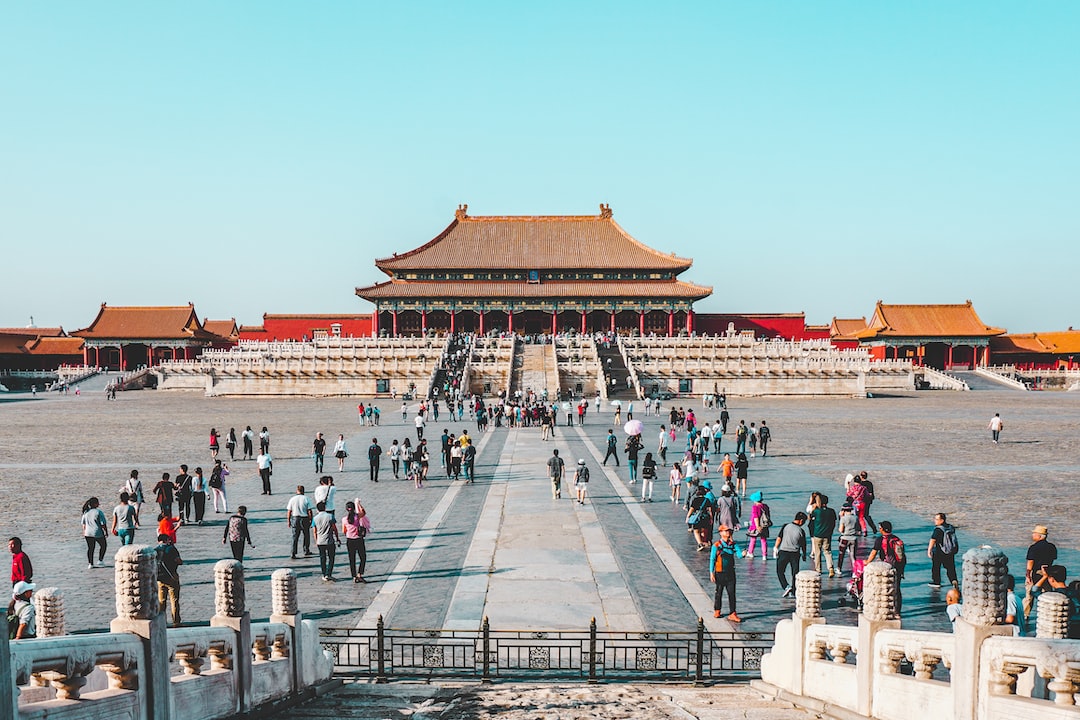 China is a populous and diverse country with a rich cultural heritage and rapidly developing society. It has a complex history and a varied geography, with a rapidly growing economy and significant global influence.
---
General Infomation
Exchange Rate of 1 USD to CNY
CN¥7.25
Language
Mandarin Chinese
Cantonese
Shanghainese
Fujianese
Hakka
Tibetan
Uyghur
and many other regional dialects
Day 1
---
Take a walk around the biggest fountain square in Asia and visit the Tianyi Pavilion Library, one of the oldest existing libraries in the world.

Visit the largest indoor aquarium in China and see sea creatures from all over the world, including exotic fish, penguins, and even a rare dugong.

Enjoy fresh seafood at one of the many restaurants at the pier while enjoying the beautiful view of the sunset over the ocean.
---
Day 2
---
Travel back in time and admire the colonial architecture of the Bund while learning about the city's rich history and culture.

Visit the ancient temple and learn about Buddhism while enjoying the tranquil surroundings and stunning architecture.

Dine at one of the upscale restaurants or bars in this trendy area known for its delicious food and lively atmosphere.
---
Day 3
---
Spend some time watching the animals at one of the best zoos in China, featuring over 10,000 creatures from around the globe.

Climb to the top of the ancient tower and enjoy the panoramic view of the beautiful city.

Experience the local nightlife and taste some of the city's best food and drinks while enjoying the vibrant atmosphere of the famous bar street.
---
Day 4
---
Spend the day enjoying the stunning scenery and wealth of activities available at this popular lake destination, such as boating, fishing, and hiking.

Learn about the region's history and culture at this ancient pavilion, which features a large collection of cultural relics and artifacts.

Enjoy some of the most delicious and authentic local snacks at this popular eatery, which has been serving customers for over 100 years.
---
Day 5
---
Explore the underground wonders of this natural limestone cave, filled with breathtaking rock formations and home to a variety of wildlife.

Shop for souvenirs, grab some lunch, and enjoy the variety of entertainment options available in this modern shopping mall.

Step back in time and wander the ancient alleys of this historic street, lined with traditional shops and buildings from the Ming and Qing dynasties.
---
Estimated Cost (USD)
Accommodation
Hostel
15-30 USD per night
Hotel
50-100 USD per night
Airbnb
20-80 USD per night
Transportation
Bus
0.30-0.50 USD per ride
Bicycle rental
3-6 USD per day
Food
Street food
1-5 USD per meal
Local restaurants
5-15 USD per meal
Fancy restaurants
25-50 USD per meal
Activities
Entrance fee for Tianyi Square
3 USD
Entrance fee for Tianfeng Pagoda
5 USD
Entrance fee for Ningbo Ocean World
20 USD