7 Days trip in China
Budget: 0 USD - 2900 USD
Cultural experiences
Historical landmarks
Shopping
Spa and wellness retreats
Wildlife exploration
Food exploration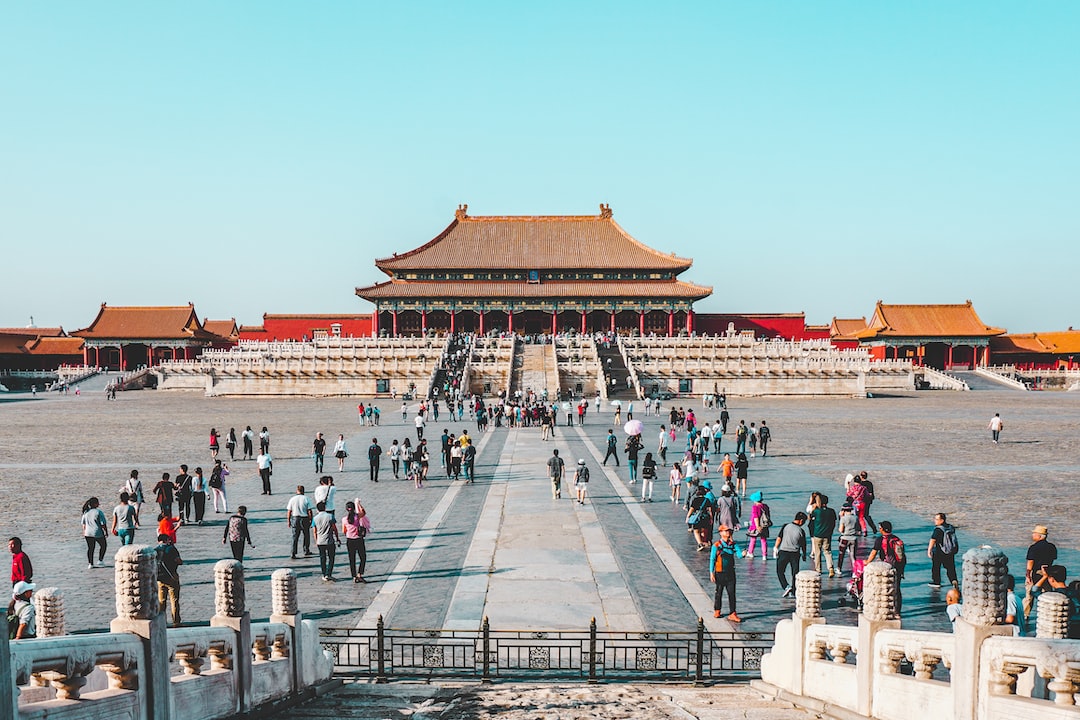 China is a populous and diverse country with a rich cultural heritage and rapidly developing society. It has a complex history and a varied geography, with a rapidly growing economy and significant global influence.
---
General Infomation
Exchange Rate of 1 USD to CNY
CN¥7.25
Language
Mandarin Chinese
Cantonese
Shanghainese
Fujianese
Hakka
Tibetan
Uyghur
and many other regional dialects
Day 1
---
Walk along the promenade and enjoy the view of the historical buildings on one side and the modern skyscrapers on the other.

Explore the beautiful traditional Chinese garden comprising of rockeries, ponds, bridges, and pavilions.

Satisfy your shopping cravings at the famous pedestrian shopping street that has everything from luxury brands to street stalls.
---
Day 2
---
Escape the hustle and bustle of the city and relax at the picturesque beach that offers water sports and beach activities.

Visit the beautiful Buddhist temple that dates back to the 3rd century and experience the spiritual essence of Buddhism.

Indulge in a luxurious shopping experience, pamper yourself with a spa treatment, and savor the delicious food at the lively pedestrian street.
---
Day 3
---
Explore the vast collection of ancient Chinese art and artifacts spanning over 5,000 years at the renowned museum.

Experience the vibe of the city by strolling around the public square that has landmarks like the Shanghai Grand Theatre, Shanghai Urban Planning Exhibition Hall, and more.

Explore the narrow alleys that house the unique boutiques, art studios, galleries, and cafes that offer a glimpse into Shanghai's bohemian culture.
---
Day 4
---
Take a day trip to the ancient water town that has preserved the traditional Chinese architecture and canal systems, and offers boat rides, local food, and souvenir shopping.
---
Day 5
---
Take in the breathtaking view of the city from the observation deck of the second-tallest skyscraper in the world.

Enjoy the stunning views of the city and the Bund while dining at the high-end restaurants on the 86th floor of the skyscraper.

Visit the Taoist temple that has a bustling market outside and admire the intricate architecture and sculptures inside.
---
Day 6
---
Escape the city and indulge in a natural spa experience at the scenic mountain resort that has hot springs, hiking trails, and wildlife including monkeys, birds, and butterflies.

Experience the intersection of traditional and modern at the shopping district that has a mix of shopping malls, department stores, antique markets, and street food vendors.
---
Day 7
---
Marvel at the exquisite jade Buddha statues and other Buddhist artifacts at the serene temple that exudes peace and tranquility.

Embark on a culinary journey and taste the famous Nanxiang Xiaolongbao dumplings and other local specialties at the food street, and buy souvenirs at the traditional shops.

End the trip on a high note by cruising along the Huangpu River and taking in the mesmerizing city skyline illuminated by the colorful lights.
---
Estimated Cost (USD)
Accommodation
Hostel
10-25 (price per night in USD)
Hotel
50-150 (price per night in USD)
Airbnb
20-100 (price per night in USD)
Transportation
MRT/Subway
1-4 (estimated price in USD per ride)
Taxi
10-50 (estimated price in USD per ride)
Grab/Uber
5-20 (estimated price in USD per ride)
Food
Street food
2-5 (estimated price in USD per meal)
Budget
6-15 (estimated price in USD per meal)
Fancy meal
30-100 (estimated price in USD per meal)
Activities
Entrance fee for museums and landmarks
5-20 (estimated price in USD per attraction)
Spa and wellness treatments
30-80 (estimated price in USD per session)
Wildlife exploration tours
50-150 (estimated price in USD per tour)