6 Days trip in Finland
Budget: 0 USD - 3000 USD
City sightseeing
Cultural experiences
Historical landmarks
Food exploration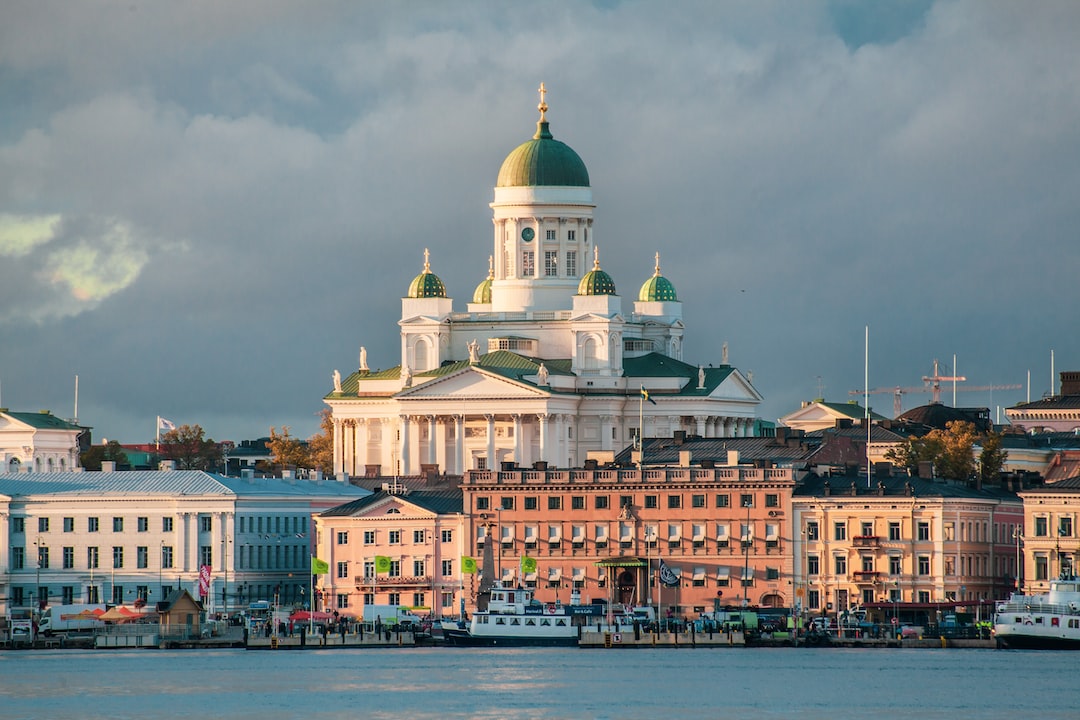 Finland is a Nordic country known for its natural beauty, modern cities, and vibrant design scene. Its people are hardworking and proud of their country's natural heritage.
---
General Infomation
Exchange Rate of 1 USD to EUR
€0.92
Timezone
EET (Eastern European Time) UTC+2, EEST (Eastern European Summer Time) UTC+3
Best Way to Get Around
Public transport (trams
buses
trains)
Cycling
Car rental
Day 1
---
Visit the iconic Helsinki Cathedral, a stunning example of neoclassical architecture.

Explore the bustling Market Square, brimming with local flavors and fresh seafood dishes.

Take a ferry to Suomenlinna Island, a UNESCO World Heritage Site that served as a sea fortress for centuries.
---
Day 2
---
Visit Tallinn Old Town, one of the best preserved medieval town centers in Europe.

Discover the local specialties at Kaubamaja Food Hall, a must-visit for any foodie.

Explore the Toompea Castle, a symbol of Estonia's political and cultural heritage.
---
Day 3
---
Visit Skansen Open-air Museum, an immersive experience of Swedish history, society and culture.

Stroll through Östermalm Food Market, an incredible food hub where you can taste a wide range of treats.

Check out Stockholm City Hall, a grand 20th century building with fantastic views over the city and a famous Nobel Prize banquet.
---
Day 4
---
Visit the Suomenlinna Church, a small but beautiful place of worship that reflects the island's military past.

Indulge in delicious pastries and coffee at the Karl Fazer Cafe, a Finnish institution with a long history.

Learn about Finnish history and culture at the National Museum of Finland, located in a beautiful Art Nouveau building.
---
Day 5
---
Visit Vabamu Museum of Occupations and Freedom, an eye-opening museum that explores Estonia's tumultuous history of occupation.

Discover the hipster neighborhood of Kalamaja, with its vibrant street art, trendy cafes and local eateries.

Take in the stunning panoramic views of Tallinn from Tallinn TV Tower, a futuristic attraction that combines modern design with technological wonders.
---
Day 6
---
Visit the ABBA Museum, a must-see for fans of the iconic Swedish pop band.

Explore Gamla Stan, Stockholm's Old Town with its winding streets, colorful buildings and charming cafes.

Finish your trip with a visit to Vasa Museum, the world's only preserved 17th century warship that sank on its maiden voyage.
---
Estimated Cost (USD)
Accommodation
Hostel
20-50 USD per night
Hotel
70-150 USD per night
Airbnb
50-100 USD per night
Transportation
Public transportation
10-30 USD for a 6-day pass
Taxi/Uber
150-250 USD for all 3 cities
Ferry
50-100 USD for a round trip between Helsinki, Tallin, and Stockholm
Food
Budget eats
5-10 USD per meal
Street food
5-15 USD per meal
Fancy meal
30-100 USD per meal
Activities
Historical landmarks entrance fees
20-50 USD per attraction
Cultural experiences
15-30 USD per attraction
Food tours
50-100 USD per person