7 Days trip in Sweden
Budget: 0 USD - 3000 USD
City sightseeing
Cultural experiences
Historical landmarks
Outdoor adventures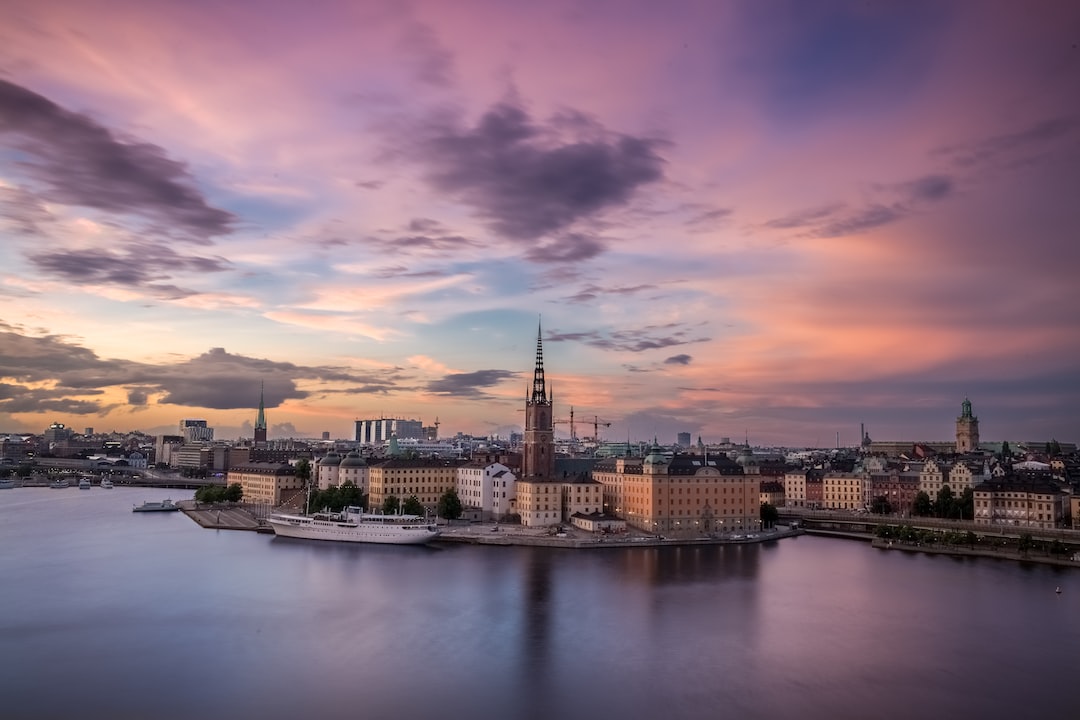 Sweden is a Nordic country with a strong welfare state, high standard of living, and varied geography. Its people are known for their reserved but friendly nature and progressive values.
---
General Infomation
Exchange Rate of 1 USD to SEK
SEK 10.56
Language
Swedish
Sami
Finnish
Meänkieli
Day 1
---
Explore Stockholm's old town and marvel at the beautiful architecture of the Royal Palace, Storkyrkan and the Nobel Museum.

Visit the world's first open-air museum and see how Swedes have lived throughout the ages. With over 150 buildings, there is something for everyone to enjoy.

See the best-preserved 17th century ship in the world at the Vasa Museum. A fascinating glimpse into a unique chapter of sea-faring history.
---
Day 2
---
Take a ferry to Fjaderholmarna, Stockholm's closest archipelago island, and explore its rich culture, artisan workshops and restaurants that specialize in freshly-caught seafood.

Take a walk, rent a bike, or even a Segway to explore the lush oasis of Djurgården park, home to several museums and attractions.

Relive the music, memories and magic of ABBA at their interactive museum, complete with a recording studio to sing along to your favorite tunes!
---
Day 3
---
Take a guided tour of Stockholm's surrounding archipelago to enjoy a scenic cruise, explore cozy towns and islands, and learn about the area's rich history and folklore.

Discover Nordic history, traditions and lifestyle showcased through exhibits and artifacts at the Nordic Museum.

View world-class photography exhibitions and take in panoramic city views at Fotografiska, one of Stockholm's most popular cultural venues.
---
Day 4
---
Relax in Vasaparken, one of Stockholm's quaintest parks, featuring ponds, a playground, and a cozy kiosk that serves classic Swedish treats.

Visit the final resting place of royals and notable Swedes at the Royal Cemetery, a serene yet historic site that is open year round.

Experience the unique atmosphere of Tjoget, a retro-themed bar that offers a selection of drinks and food inspired by the 1920s Scandinavian cocktail culture.
---
Day 5
---
Walk Sodermalm's cool historic neighborhoods where handmade fashion and vintage wares are plenty, and delicious coffee shops and artisan bakeries abound.

Experience the stories and inspirations of Nobel Laureates at this museum, which includes interactive exhibits and cultural events about the Nobel Prize.

Take in a live jazz concert at Fasching, a renowned Stockholm venue that's hosted musicians from all over the world for over 40 years.
---
Day 6
---
Discover the secrets and history of Sweden's royal family at Stockholm Palace, which includes a guided visit to pillared halls, theaters, and ceremonial halls.

Step back in the past history and indulge in the lavish architecture, pristine gardens, and the traditional Baroque and Chinese decor of the Drottningholm Palace that was built in 17th c.

Indulge in the Korean cuisine at the cozy and contemporary Korean Kitchen restaurant in Stockholm.
---
Day 7
---
Marvel at magnificence of Stockholm's Central Station, an iconic building representing the growth of the city at the turn of the 19th century.

Discover the stories and artworks of Sweden's rich history at the National Museum, which houses the largest art collection in the country.

Embark on a fun and informative guided pub crawl of Stockholm's oldest and most charming bars, enjoy lively conversations and a taste of authentic Swedish spirits.
---
Estimated Cost (USD)
Accommodation
hostel
25-40 (price per night in USD)
hotel
80-120 (price per night in USD)
airbnb
50-80 (price per night in USD)
Transportation
subway
35 (estimated price for 7-day pass in USD)
bus/tram
24 (estimated price for 7-day pass in USD)
taxi/Uber
40-50 (estimated price for 15-minute ride in USD)
Food
budget
10-20 (estimated price per meal in USD)
street food
5-10 (estimated price per meal in USD)
fancy meal
50-80 (estimated price per meal in USD)
Activities
entrance fee for the Vasa Museum
16 (estimated price in USD)
historical walking tour
30 (estimated price in USD)
outdoor adventure in Tyresta National Park
50 (estimated price for guided tour in USD)