7 Days trip in Spain
Budget: 0 USD - 1000 USD
Beach activities
Shopping
Historical landmarks
Food exploration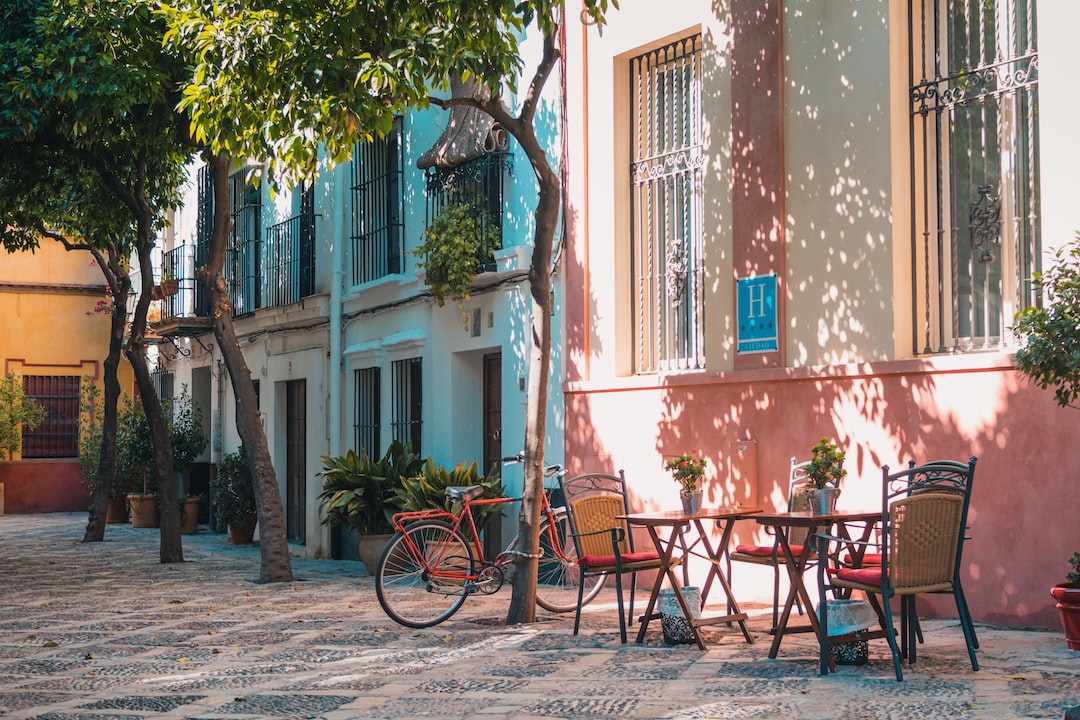 Spain is a beautiful and diverse country with a rich history, vibrant culture, and friendly people. It is a popular tourist destination known for its beaches, mountains, cities, and delicious cuisine.
---
General Infomation
Exchange Rate of 1 USD to EUR
€0.92
Language
Spanish
Catalan
Galician
Basque
Day 1
---
Visit this iconic tower in Seville that features stunning architecture and is a great spot for a panoramic view of the city.

Explore this vibrant market that showcases the best of Andalusian cuisine and handicrafts.

Relax and unwind at this popular beach that offers great views of the Mediterranean Sea.
---
Day 2
---
Get lost in the intricate details of this UNESCO World Heritage site and marvel at its blend of Mudéjar and Gothic architecture.

Embark on an exhilarating trek across the famous Caminito del Rey and marvel at the stunning views of the gorge and lakes.

Sample some of Malaga's finest tapas and wines at this traditional restaurant that boasts a fantastic atmosphere.
---
Day 3
---
Shop at this luxury marina that features high-end fashion boutiques and exquisite restaurants while enjoying picturesque sea views.

Stroll through the quaint streets of Marbella's Old Town and explore its historic landmarks while enjoying delicious traditional Spanish cuisine.

End the day at this charming marina that offers delicious fresh seafood and mesmerizing views of the Mediterranean Sea.
---
Day 4
---
Marvel at the iconic Plaza de España, a historical landmark that boasts a colorful architecture and a picturesque location.

Relax and enjoy the breathtaking flamenco show at this popular venue while indulging in traditional Spanish cuisine.

Take a dip and enjoy the sun at this lively beach that offers a wide range of beach activities and delicious seafood restaurants.
---
Day 5
---
Visit the splendid Royal Alcazar of Malaga, a magnificent palace boasting a fusion of Gothic, Mudejar and Renaissance architecture.

Discover the beauty of glass art and crystal pieces from different time periods and cultures from around the world at this unique museum.

Enjoy authentic Andalusian cuisine made with locally sourced ingredients at this cozy tapas bar nestled in Malaga's historic center.
---
Day 6
---
Pay homage to the Catholic Monarchs Ferdinand and Isabella at this magnificent Gothic chapel that houses their tombs and treasury.

Stroll along the narrow streets of this charming medieval quarter that offers stunning views of the Alhambra and tantalizing local eateries.

Savor the flavors of Granada's Moorish-inspired cuisine and enjoy a glass of local wine at this cozy restaurant with outdoor seating.
---
Day 7
---
Experience a traditional Cordovan breakfast and revel in the beauty of the Andalusian architecture at this historic winery and restaurant.

Explore the opulence of a historic palace that was once the stronghold of the Spanish Inquisition and home to the Catholic monarchs.

Indulge in a flavorful salmorejo or some delicious grilled lamb chops at this quintessential Andalusian restaurant in the heart of Cordoba's Jewish Quarter.
---
Estimated Cost (USD)
Accommodation
Hostel
20-30 USD per night
Hotel
70-100 USD per night
Airbnb
30-60 USD per night
Food
Street food
2-5 USD per meal
Fancy meal
25-50 USD per meal
Activities
Entrance fee to Alcazar Palace
15 USD
Flamenco show
20-30 USD per show
Wine tasting tour
50-100 USD per tour