7 Days trip in Taiwan
Budget: 0 USD - 3000 USD
City sightseeing
Food exploration
Outdoor adventures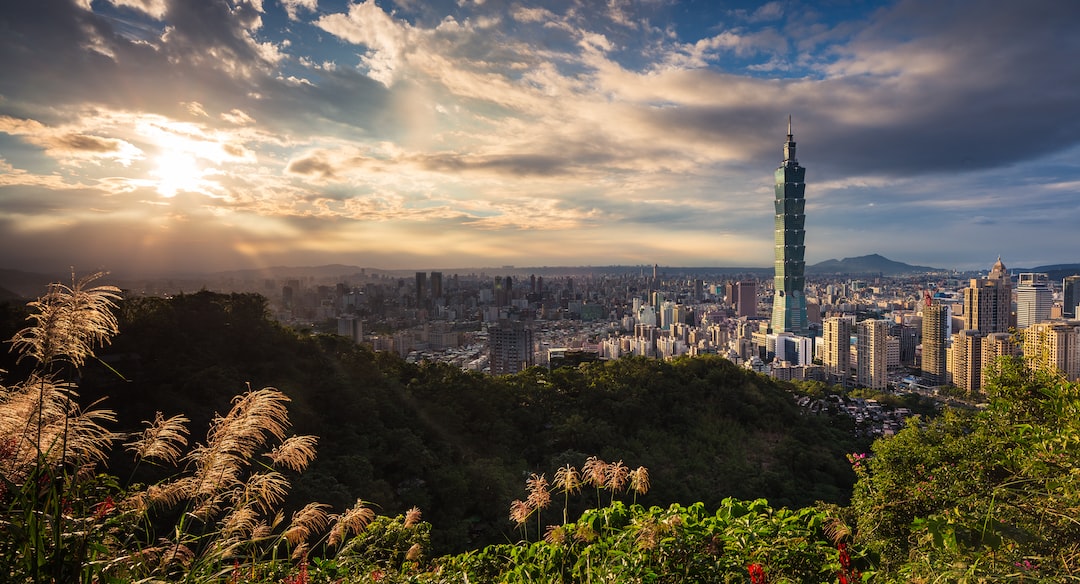 Taiwan is a beautiful island country in East Asia with a rich cultural heritage, stunning natural scenery, and a vibrant economy. It has a complex history and a diverse population, with influences from Chinese, Japanese, and indigenous cultures.
---
General Infomation
Exchange Rate of 1 USD to TWD
NT$32.01
Language
Mandarin Chinese
Taiwanese Hokkien
Hakka
Indigenous languages
Best Way to Get Around
MRT
Bus
High-speed rail
Taxi
Day 1
---
Explore the traditional teahouses, unique shops and street foods of Jiufen Old Street. The street is famous for its red lanterns and historic architecture, offering a glimpse into Taiwan's past.

Hike up Elephant Mountain for stunning panoramic views of Taipei City and the iconic Taipei 101 skyscraper. The trail is well-maintained and takes about 20-30 minutes to reach the peak.

Indulge in Taiwanese street food at Shilin Night Market, one of the most famous night markets in Taipei. Try local delicacies such as stinky tofu, oyster omelette, and shaved ice desserts.
---
Day 2
---
Explore the breathtaking beauty of Taroko Gorge, one of the seven wonders of Asia. Follow the trails to see stunning marble cliffs, waterfalls and pagodas in the heart of Taiwan's second largest national park.

Enjoy the stunning views of Qingshui Cliffs, one of the most scenic coastal drives in Taiwan. Take a scenic drive along the coastline or hike to the nearby Water Curtain Cave for a unique adventure.

Experience the vibrant atmosphere and local flavor of Hualien Dongdamen Night Market. Try traditional street food, fresh seafood, and local specialties such as sesame oil infused rice noodles and mochi desserts.
---
Day 3
---
Discover the serene beauty of Sun Moon Lake, Taiwan's largest lake and a popular vacation spot. Take a bike ride along the lake shore, visit Wen Wu Temple or take a boat tour to see the stunning scenery.

Learn about the rich cultural heritage of Taiwan's indigenous people at Formosan Aboriginal Culture Village. Experience traditional songs, dances, handicrafts, and take a scenic cable car ride for panoramic views.

Step into Taiwan's night market culture, and savor Eastern Asian food. Try the famous Taiwanese street food such as oyster omelettes, grilled squid, stinky tofu, and bubble milk tea.
---
Day 4
---
Admire the serene beauty of Lotus Pond, a scenic spot known for its temples, pagodas, and statues. Walk around the edge of the pond or take a boat ride to see Dragon and Tiger Pagodas and Confucius Temple.

Experience the vibrancy of Kaohsiung at Liuhe Night Market. Try Taiwan's favorite street food, including grilled seafood, bubble milk tea, and the famous Coffin Bread.

Experience the contemporary arts scene at Pier-2 Art Center. Admire the large-scale sculptures, installations, and exhibitions, and join in creative workshops and performances.
---
Day 5
---
Discover Tainan's rich history and culture through a visit to Chihkan Tower, a former Dutch fort and a national historic site. Admire the ancient architecture, art displays, and scenic gardens.

Immerse yourself in Tainan's local food and culture at Anping Old Street. Try traditional snacks such as oyster rolls, shrimp spring rolls, and boazi (steamed buns), and explore the historic temples and shops.

Step back in time at Hayashi Department Store, a historic building with a fascinating past. Learn about the store's Japanese influences and explore the vintage stores, galleries, and cafes.
---
Day 6
---
Relax and rejuvenate in the natural hot springs of Jiaoxi, a popular destination for its therapeutic waters and scenic surroundings. Explore the scenic waterfalls, hiking trails and night markets in the area.

Indulge in the local gastronomy of Yilan County through Luodong Night Market. Savor hot-pressed sandwiches, pepper buns, braised pork rice, scallion pancakes, and taro balls in coconut milk for dessert.

Experience Beitou's natural hot springs at Wu Lao Hot Springs. Relax in multiple hot spring pools, saunas, steam rooms, indoor and outdoor facilities.
---
Day 7
---
Get a bird's-eye view of Taipei City by visiting the Observatory Deck on the 89th floor of Taipei 101, once the tallest building in the world. Avoid the queues by booking an early admission ticket online.

Discover Chinese art and culture through the Taipei National Palace Museum's treasure trove of historical artifacts. View rare books, ceramics, jade carvings, and imperial Chinese artworks.

Experience the lively atmosphere and youth culture of Ximending, a fashionable and trendy neighborhood in Taipei City. Try the Japanese-style crepes, bubble milk tea, popcorn chicken, and explore the hip shops and karaoke bars.
---
Estimated Cost (USD)
Accommodation
Hostel
10-15 USD per night
Mid-range Hotel
40-70 USD per night
Airbnb
20-50 USD per night
Transportation
MRT/Subway
1-2 USD per trip
Taxi/Grab/Uber
5-20 USD per trip, depending on distance and traffic
Scooter rental
15-25 USD per day
Food
Street Food
1-5 USD per meal
Budget Restaurant
5-10 USD per meal
Fine Dining
30-100 USD per meal
Activities
Entrance Fee for Attractions
5-25 USD per person
Outdoor Adventure (Hiking, Canyoning, etc)
30-100 USD per person
City Sightseeing Tour
20-50 USD per person