7 Days trip in Morocco
Budget: 600 USD - 3000 USD
Food exploration
Shopping
Festivals/events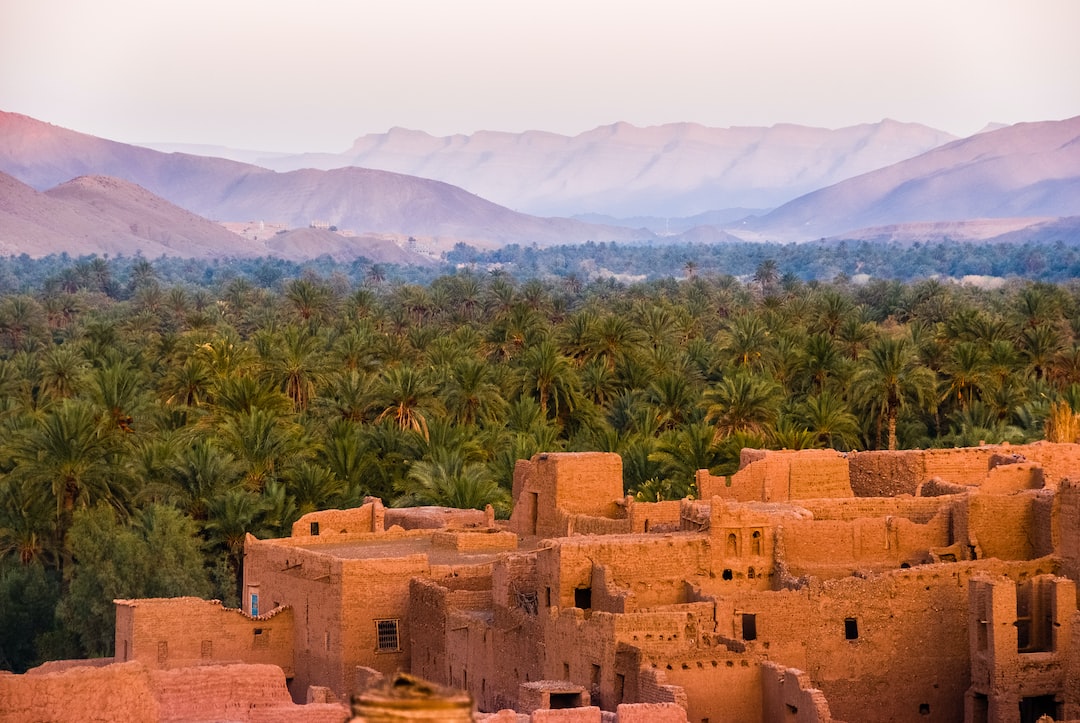 Morocco is a diverse and culturally rich country located in North Africa, with a fascinating history and stunning landscapes.
---
General Infomation
Exchange Rate of 1 USD to MAD
MAD 10.15
Day 1
---
Visit the beautiful Jardin de Ville, a public garden in the heart of Jerada.

Explore the bustling Melloul Market and sample local Moroccan delicacies.

Experience the vibrant culture of Jerada at the Festival of Moulay Abdallah Amghar.
---
Day 2
---
Wander through the historic Oujda Medina, a bustling old town with a rich history.

Shop for traditional Moroccan handicrafts and souvenirs at the colorful Souq Al Had.

Celebrate Eid Al Adha with the locals and enjoy traditional Moroccan cuisine and cultural festivities.
---
Day 3
---
Visit the stunning Sidi Yahya Ou Youssef Mosque, an architectural masterpiece in Fes.

Shop for spices, teas, and other Moroccan specialties at the colorful Souk El Attarine.

Experience the magic of the Fès Festival of World Sacred Music, featuring world-renowned musicians and spiritual leaders from around the globe.
---
Day 4
---
Embark on an unforgettable Sahara Desert tour, including a camel trek through the dunes and a night spent under the stars at a desert camp.
---
Day 5
---
Visit the ornate Moulay Ali Cherif Mausoleum, a historic structure that serves as the final resting place of the founder of the Alawite dynasty.

Shop for locally made crafts and specialty foods at the bustling Rissani Market.

Experience the lively sounds and colorful traditions of the Gnaoua Festival of Rissani.
---
Day 6
---
Hike through the stunning Todgha Gorges, featuring towering red cliffs that have been carved by the Todgha River over time.

Shop for fresh fruits, vegetables, and other locally sourced goods at the vibrant Souk El Khemis.

Experience the soulful sounds of the Udayas International Guitar Festival in Rabat.
---
Day 7
---
Explore the charming Kasbah des Oudaias, a historic fortress overlooking the Atlantic Ocean in Rabat.

Shop for designer brands and international retailers at the Moroccan Mall in Rabat.

Experience the vibrant sounds and diverse cultures of the Mawazine Festival of Rabat.
---
Estimated Cost (USD)
Accommodation
Hostel
10-20 USD per night
Mid-range hotel
40-80 USD per night
Riad (traditional Moroccan house)
80-200 USD per night
Transportation
Private car with driver
80-150 USD per day (for full-day hire)
Food
Street food
1-5 USD per meal
Budget restaurants
5-10 USD per meal
Fancy restaurants
20-50 USD per meal
Activities
Visit to medina (old city)
Free - 20 USD for a guided tour
Shopping at souks (traditional markets)
Depends on the purchases, can range from 5 USD to several hundred USD
Attend a festival or event (eg. Gnawa Music Festival)
10-50 USD for entrance fee