7 Days trip in India
Budget: 600 USD - 3000 USD
Cultural experiences
Beach activities
Nightlife
Wildlife exploration
Food exploration
Outdoor adventures
Historical landmarks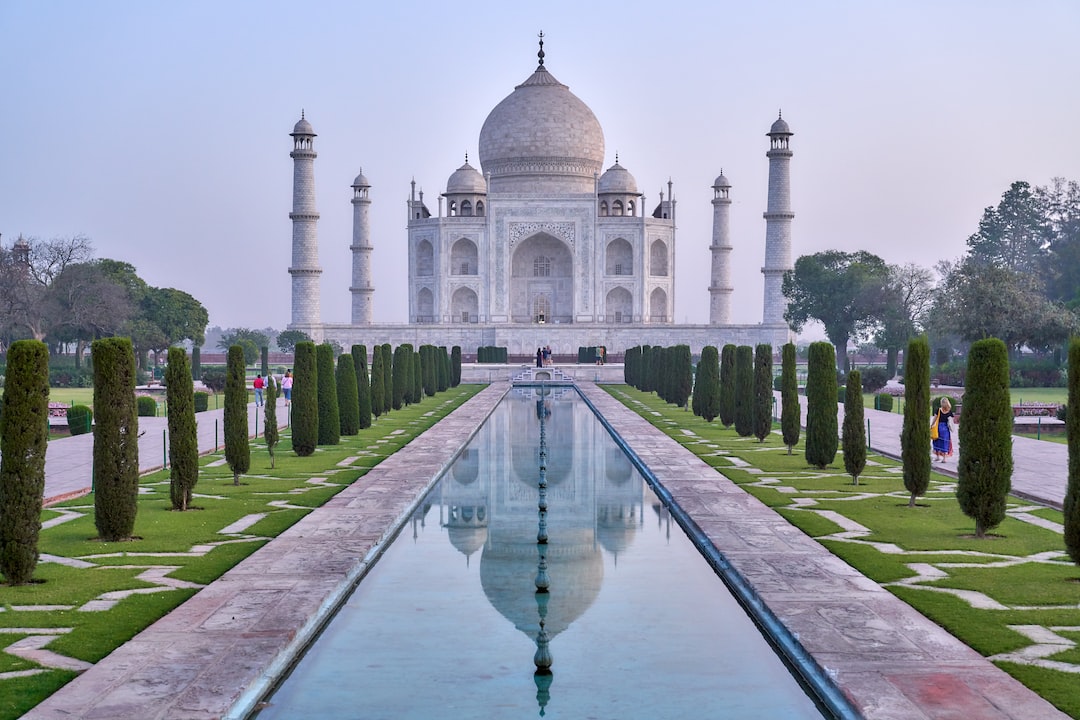 India is a large and diverse country in South Asia with a rich history, diverse culture, and stunning natural landscapes. It is known for its vibrant festivals, delicious cuisine, and warm hospitality.
---
General Infomation
Exchange Rate of 1 USD to INR
₹83.18
Day 1
---
Visit the Mattancherry Palace, also known as the Dutch Palace. It showcases Kerala's traditional architecture and houses a museum with royal family artifacts.

Take a dip in the sea at Cherai Beach. It is a perfect place to relax and enjoy the view of the Arabian Sea.

Explore the famous Broadway Market. It is a paradise for foodies and one can sample local delicacies like crispy vada, spicy samosas, and meaty kebabs.
---
Day 2
---
Head to Periyar National Park for a guided safari tour. It is home to tigers, elephants, boars, and various species of birds.

Visit a tea plantation in Munnar and take a tour to learn how the tea is made, plucked, and processed. Taste different blends of tea and buy some to take home as a souvenir.

End the day with a relaxing Ayurvedic massage at one of Kovalam's many centers. Choose from a range of traditional Ayurvedic treatments like shirodhara, pizhichil, and abhyangam.
---
Day 3
---
Experience the backwaters of Kerala with a houseboat cruise. Marvel at the serene beauty of the paddy fields, coconut groves, and canals. Spot colorful birds and maybe even some playful otters.

Visit Marari Beach, a pristine stretch of sand fringed by coconut groves. Take a stroll along the shoreline, or relax with a book under a palm tree.

Experience the art of Kathakali, a unique dance form that tells stories through elaborate costumes, makeup, and gestures. Book a show at one of the many cultural centers in Kochi.
---
Day 4
---
Spend the morning admiring the majestic Athirapally Waterfalls. Marvel at the lush greenery and maybe even spot some interesting wildlife like the Indian Giant Squirrel or the Nilgiri Langur.

Visit a local fish market in Kochi and witness a fascinating array of fresh seafood. Try some grilled fish or prawns from the roadside shacks for a quintessential Kerala experience.

Sip on some fresh toddy, a popular local beverage made from fermented coconut sap, at one of Kollam's many toddy shops. Pair it with some spicy seafood or meat curries.
---
Day 5
---
Take a boat ride through the picturesque Kumarakom Bird Sanctuary. Spot migratory birds like Siberian Cranes, pelicans, and herons, among other species.

Varkala Beach is a hub of water sports like surfing, windsurfing, parasailing, and snorkeling, all of which can be enjoyed here with experienced instructors.

Experience Kochi's bustling nightlife at Marine Drive. It is a lively promenade with food trucks, restaurants, and cafes, offering a range of food and drink options.
---
Day 6
---
Head to Anamudi Peak, the highest mountain peak in the Western Ghats. It is a great place for trekking and has stunning views of the hills and valleys.

Visit one of the many spice markets in Kochi, the hub of the spice trade. Discover a wide range of spices like cardamom, cloves, pepper, and cinnamon, which are used in Kerala cuisine.

Indulge in some retail therapy at LuLu Mall, the largest mall in India. It has a vast food court with endless options for dining, making it a perfect place for dinner and a movie.
---
Day 7
---
Visit the Kerala Folklore Museum to learn about Kerala's rich cultural heritage through its artifacts, relics, and art forms like Kathakali, Mohiniyattam, and Theyyam.

Head to Kovalam Beach, a popular destination for water sports like parasailing, surfing, and banana boat rides. Relax with a massage or yoga class on the beach.

End the day at Fort Kochi Beach, a great place to unwind with the view of the Arabian Sea. Enjoy the sea breeze, street food, and the lively nightlife of Kochi.
---
Estimated Cost (USD)
Accommodation
Hostel
5-10 USD per night
Mid-range hotel
30-50 USD per night
Luxury resort
150-300 USD per night
Transportation
Local buses
0.10-0.50 USD per ride
Auto-rickshaws
1-5 USD per ride
Private car rental with driver
50-100 USD per day
Food
Street food
1-3 USD per meal
Budget restaurant
5-10 USD per meal
Fine dining
50 USD and up per meal
Activities
Entrance fee for historical landmarks
2-10 USD per site
Boat safari in Periyar National Park
30-50 USD per person
Ayurvedic massage and treatment
20-100 USD per session