4 Days trip in United States
Budget: 0 USD - 3000 USD
City sightseeing
Festivals/events
Cultural experiences
Food exploration
Nightlife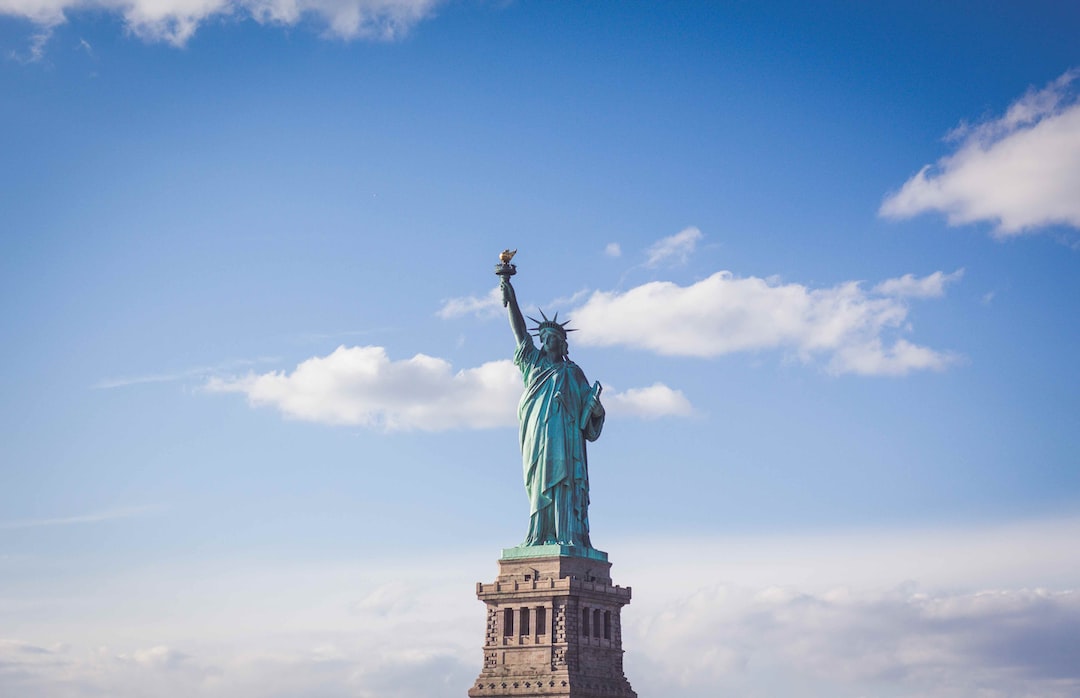 The United States is a federal republic located in North America, known for its diverse geography, history, and culture. It is a world superpower and a melting pot of cultures.
---
General Infomation
Exchange Rate of 1 USD to USD
$1.00
Timezone
GMT -0400 (Eastern Time Zone)
Language
English
Spanish
Chinese
French
German
Italian
Day 1
---
Marvel at the impressive collection of over 300,000 artworks. Unmissable pieces include Georges Seurat's 'A Sunday on La Grande Jatte,' Grant Wood's 'American Gothic,' and Marc Chagall's 'America Windows.'

Take a selfie with the iconic Cloud Gate sculpture, also known as 'The Bean,' then stroll through the lushly landscaped Lurie Garden, and check out the Jay Pritzker Pavilion, an outdoor concert venue designed by Frank Gehry.

Get your laugh on at one of the city's premier comedy clubs that produced Saturday Night Live alumni like Tina Fey, Amy Poehler, and Bill Murray. Enjoy improv and sketch comedy shows. Good times guaranteed!
---
Day 2
---
Dive into the fascinating world of aquatic life at the Shedd Aquarium. Enjoy up close viewings of over 32,000 species of marine animals, including sharks, dolphins, and sea otters. The aquarium also has a 4D movie theater and a children's play area.

Take a walk along the Chicago River, and enjoy stunning views of the city's architecture from a unique perspective. Relax and grab a bite at one of the many riverside cafes, bars, or restaurants.

Experience the classic jazz era at Green Mill, famously known as a hangout spot for legendary musicians like Von Freeman and Patricia Barber. Enjoy craft cocktails, live music to tap your feet to, and swing dancing on Sunday nights.
---
Day 3
---
Enjoy a vibrant and fun-filled atmosphere at Navy Pier, a must-visit destination for locals and tourists alike. Indulge in food truck specialties, ride the Ferris wheel, or take in a live performance at the Chicago Shakespeare Theater.

Spend some time browsing the designer shops, boutiques, and flagship department stores along the Magnificent Mile. Don't miss the Chicago-style deep-dish pizza at Giordano's, or the Chicago-style hot dogs at Portillo's.

Groove to some blues music at Kingston Mines, one of the oldest and famous blues clubs in Chicago. Enjoy the fantastic live music, cold drinks, and delicious food, all while soaking in the ambiance of the venue.
---
Day 4
---
Discover the city's remarkable architecture, history, and culture at the Chicago Architecture Center. Enjoy educational exhibits, immersive tours, and insightful lectures on the city's architectural heritage.

Take a culinary journey through Chicago's diverse neighborhoods, including Pilsen, Greek Town, and Little Italy. Indulge in regional specialties and learn about the immigrants who brought their cultures and cuisine to the city.

Experience the celebrated Chicago Symphony Orchestra at Symphony Center. Enjoy renowned musicians and ensembles, playing a range of classic and contemporary masterpieces.
---
Estimated Cost (USD)
Accommodation
Hostel
25-40 USD per night
Hotel
120-200 USD per night
Airbnb
80-150 USD per night
Transportation
Public Transit
2.50 USD per ride
Uber/Lyft
15-25 USD per ride
Bike Rental
10-20 USD per day
Food
Budget(Street Food)
5-10 USD per meal
Mid-Range(Restaurants)
15-30 USD per meal
High-End(Fine Dining)
50-100 USD per meal
Activities
Museums
15-25 USD per person
Festivals/Events
varies (check event website for pricing)
City Tours
40-60 USD per person