7 Days trip in Jordan
Budget: 0 USD - 3000 USD
Shopping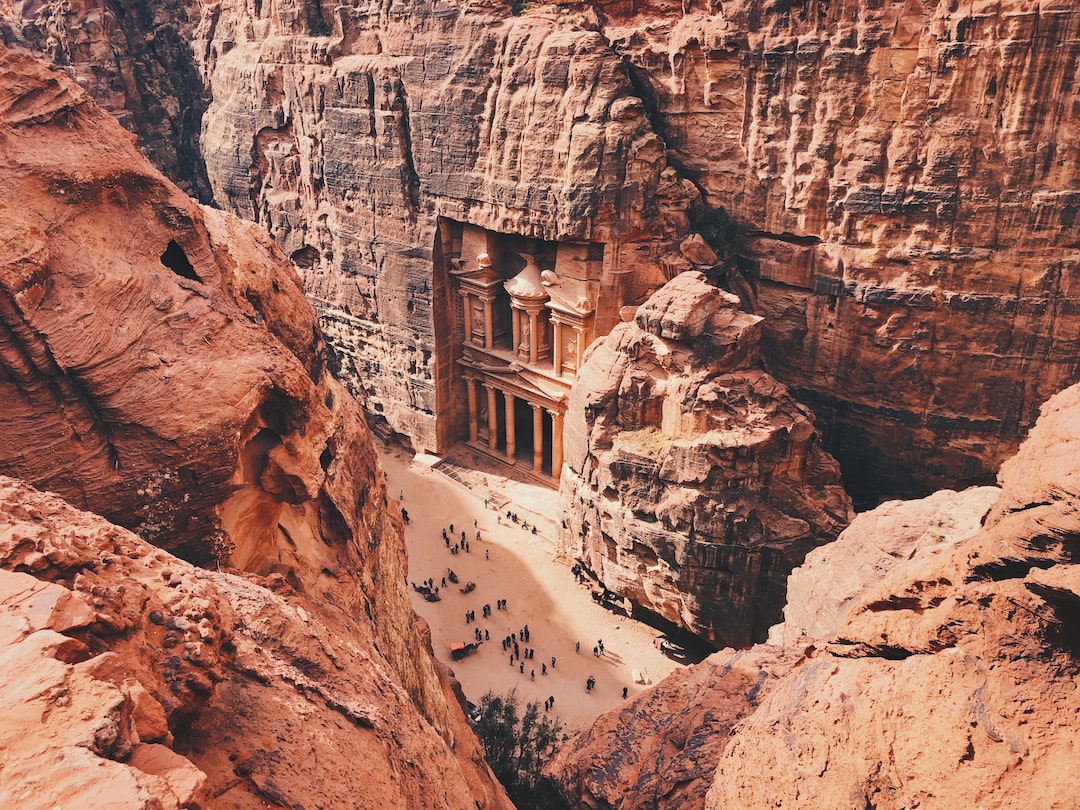 Jordan is a country with a rich history, stunning landscapes, and a vibrant culture. From the ancient city of Petra to the majestic desert landscapes, Jordan offers visitors a unique and memorable experience. With its warm and welcoming people, it is a destination that embraces both its past and future.
---
General Infomation
Exchange Rate of 1 USD to JOD
JOD 0.710
Day 1
---
Explore the biggest mall in Jordan and shop for local and international brands.

Visit the ancient ruins at the Amman Citadel and learn about the rich history of Jordan.

Experience local food and nightlife at Rainbow Street.
---
Day 2
---
Take a day trip to the ancient city of Petra, a UNESCO World Heritage site.

Explore the vast desert of Wadi Rum and go on a thrilling jeep safari.

Spend the evening relaxing on Aqaba's beautiful beaches.
---
Day 3
---
Visit the well-preserved ruins at Jerash, one of the largest Roman archaeological sites outside of Italy.

Float in the famously salty Dead Sea and indulge in a mud bath at one of the many resorts.

Explore Baladk Street's traditional markets and street food scene.
---
Day 4
---
Visit the ancient ruins of Umm Qais and enjoy panoramic views of Jordan, Syria, and Israel.

Go on a hike in the beautiful and rugged Al-Mujib Nature Reserve.

Shop for local and international brands at Abdali Mall.
---
Day 5
---
Visit the famous Byzantine-era mosaics at St. George's Church in Madaba.

Take in the stunning views from the Biblical site of Mt. Nebo.

Relax and rejuvenate at Al-Fawanes Spa.
---
Day 6
---
Explore the stunning landscapes and wildlife of Dana Biosphere Reserve.

Experience Amman's vibrant nightlife and food scene in the trendy neighborhood of Al Weibdeh.

Shop for handicrafts and explore the cultural attractions in Amman Balad.
---
Day 7
---
Visit the Ajloun Castle and hike in the beautiful forests of Ajloun Nature Reserve.

Visit the site where Jesus was baptized on the Jordan River at Bethany Beyond the Jordan.

Shop for luxury items and dine at high-end restaurants in Abdoun.
---
Estimated Cost (USD)
Accommodation
Hostel
10-25 USD per night
Hotel
50-100 USD per night
Airbnb
30-70 USD per night
Transportation
Public bus
1 USD per ride
Car rental
25-50 USD per day
Food
Budget street food
5-10 USD per meal
Mid-range meals at local restaurants
15-25 USD per meal
Fancy meals at upscale restaurants
50-100 USD per meal
Activities
Petra entrance fee
70 USD per day
Wadi Rum jeep tour
100-150 USD per day
Amman city tour
30-50 USD per day