7 Days trip in Egypt
Budget: 0 USD - 3000 USD
City sightseeing
Food exploration
Historical landmarks
Shopping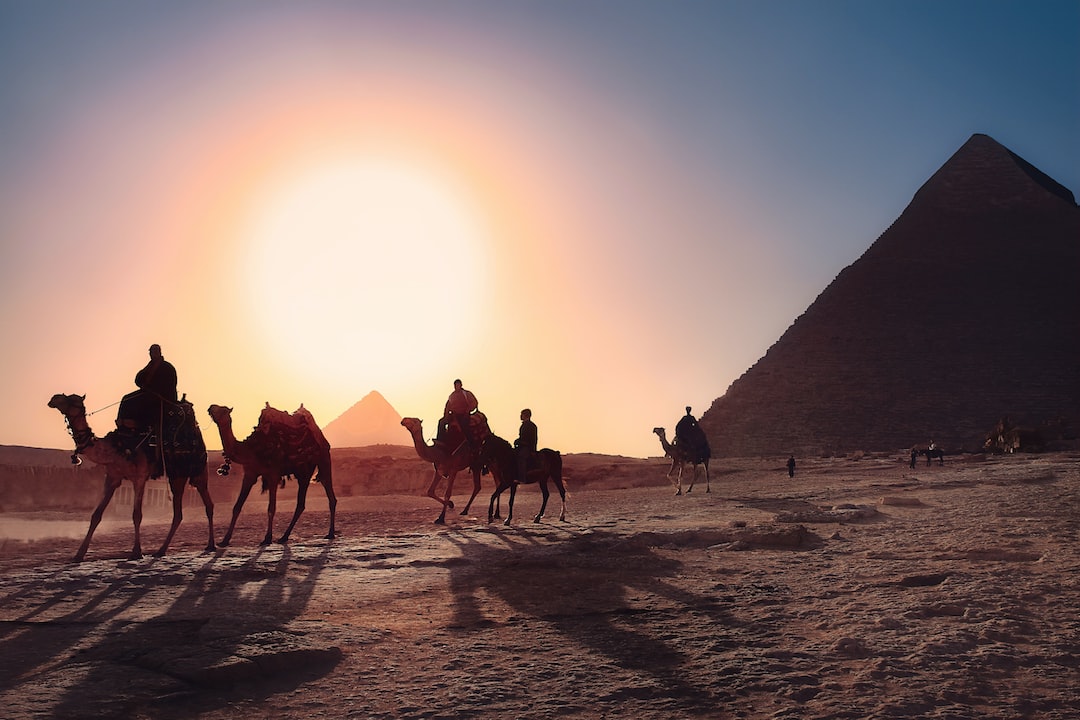 Egypt is a North African and Middle Eastern country known for its ancient civilization, historic monuments, and cultural heritage.
---
General Infomation
Exchange Rate of 1 USD to EGP
EGP 30.93
Day 1
---
Explore the ancient Pyramids of Giza, one of the Seven Wonders of the World.

Try out the traditional Egyptian dish Koshary at one of Cairo's most famous eateries, Koshary Abou Tarek.

Haggle for souvenirs at the bustling Khan el-Khalili bazaar.
---
Day 2
---
Visit the impressive Egyptian Museum and see the treasures of Tutankhamun, among other artifacts.

Savor a delicious lunch while taking in stunning views of the Nile on a traditional boat, Bab El Nil.

Relax and enjoy a beautiful sunset view at Al-Azhar Park, one of the world's largest urban parks.
---
Day 3
---
Explore the impressive Citadel of Salah ad-Din and the Muhammad Ali Mosque, which offers panoramic views of the city.

Take a walking food tour of Cairo's local street food scene with a knowledgeable guide.

Experience a spectacular Egyptian Nights show featuring traditional music, dance, and acrobatics.
---
Day 4
---
Discover the magnificent Sultan Hassan Mosque, a masterpiece of Mamluk architecture.

Embark on a relaxing felucca ride on the Nile, a traditional Egyptian wooden sailboat.

Shop till you drop at one of Cairo's biggest shopping malls, City Stars.
---
Day 5
---
Take in panoramic views of the city from the top of the iconic Cairo Tower.

Taste authentic Egyptian dishes while enjoying the lively atmosphere of Felfela restaurant.

Browse through the unique souvenirs at Khal al Khalili street market while wandering through the winding alleys.
---
Day 6
---
Explore Islamic Cairo, seeing Al-Azhar Mosque, Bab Zuweila, and the Al-Hussein Mosque.

Enjoy a delicious street food tour through Islamic Cairo.

Visit Naila Art Gallery to shop for beautiful Egyptian art, pottery, and jewelry.
---
Day 7
---
Take a day trip to Saqqara Pyramids, containing the Step Pyramid of Djoser and other ancient marvels.

Enjoy a cultural afternoon at El Sawy Culture Wheel, featuring music, dance, and theater performances.
---
Estimated Cost (USD)
Accommodation
Hostel
5-20 USD per night
Hotel
40-150 USD per night
Airbnb
20-100 USD per night
Food
Street Food
2-5 USD per meal
Mid-range Restaurant
10-20 USD per meal
Fine Dining
50-100 USD per meal
Activities
Entrance fee to the Pyramids of Giza
10 USD
Entrance fee to the Egyptian Museum
15 USD
Nile River Dinner Cruise
50-100 USD