7 Days trip in Greece
Budget: 0 USD - 3000 USD
Beach activities
Food exploration
Outdoor adventures
Spa and wellness retreats
Nightlife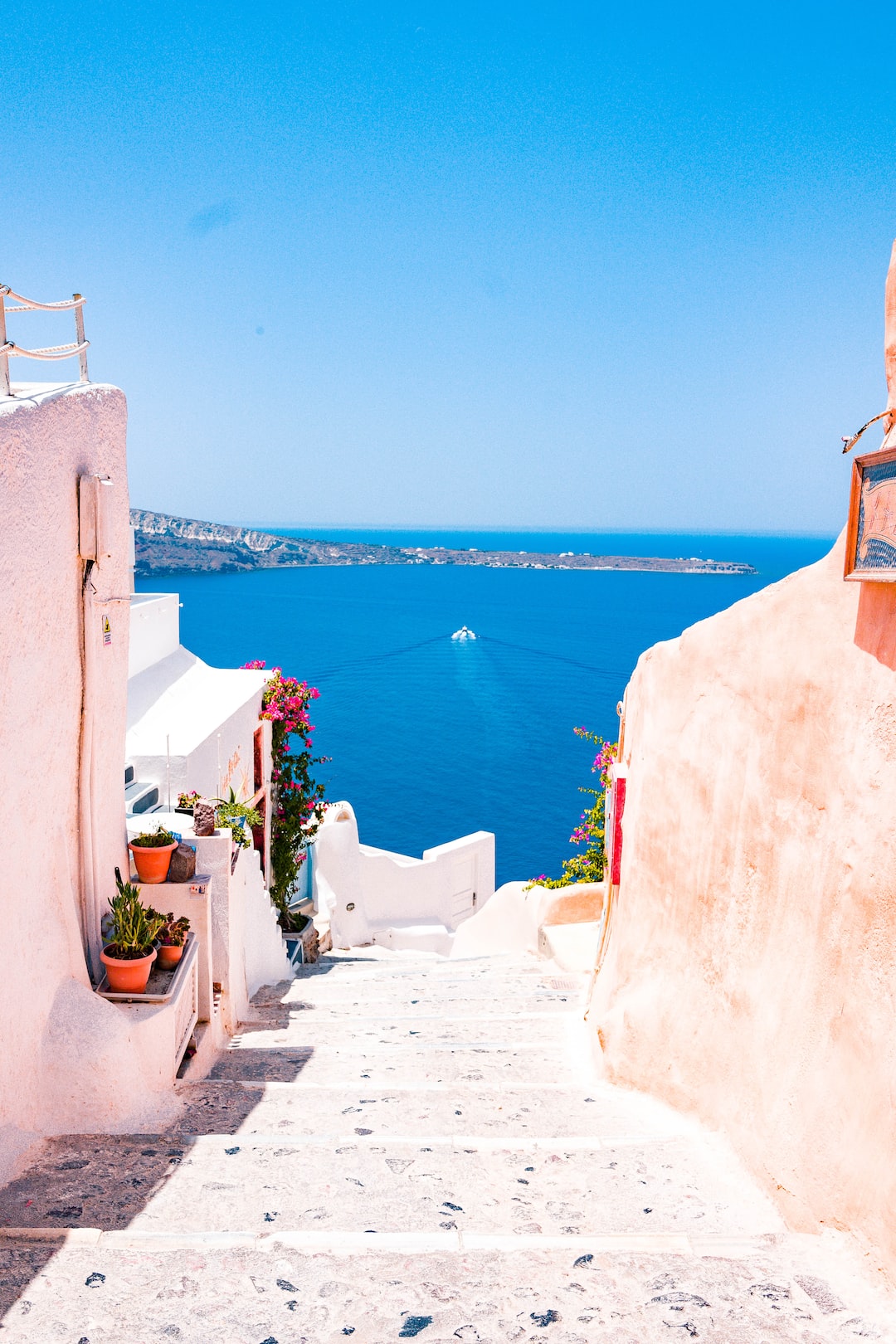 Greece is a captivating country with a rich history, stunning landscapes, and a vibrant culture. From exploring ancient ruins to relaxing on beautiful beaches and experiencing traditional Greek hospitality, Greece offers a truly memorable travel experience.
---
General Infomation
Exchange Rate of 1 USD to EUR
€0.92
Day 1
---
Relax and enjoy the stunning black sand beaches of Perissa, paddle board, sunbathe, and take a dip in the warm waters.

Discover the unique and award-winning beers of Santorini while enjoying the beautiful scenery and relaxing atmosphere.

Watch the beautiful sunset over the Aegean Sea with stunning views of the white-washed houses and blue domes of the village.
---
Day 2
---
Explore Santorini's best local and fresh produce in this vibrant market. Compliment your day with a Mediterranean breakfast.

Discover the beauty of the Caldera, snorkel on private beaches with crystal-clear waters, and taste local wine and delights on-board.

Indulge your senses with traditional Greek cuisine and vibrant nightlife in the buzzing town of Fira.
---
Day 3
---
Explore the prehistoric city of Akrotiri, considered one of the most important archaeological sites in the Aegean, preserved by the volcanic ash.

Savor divine wines with world-class art in this hybrid museum-winery, and treat yourself to a grape seed oil spa treatment.

Enjoy the bustling nightlife of Perivolos and sip hand-crafted cocktails in this hip beachfront bar.
---
Day 4
---
Unwind at the velvety black sands of Kamari Beach, vibrant music, refreshing azure waters, and marvelous sun loungers.

Treat yourself to Mediterranean cuisine, indulge in a wellness drink and relax with the beautiful works of art admiring around you.

Explore the wine side of Santorini in this adventurous tour featuring tour to vineyards, wine tastings, and stunning views.
---
Day 5
---
Visit the ruins of Ancient Thera, offering stunning panoramic views, ancient Thera attractions, and a hike with spectacular views.

Gastronomic pleasure awaits, with five-course tasting menu featuring Greek favorites, complemented with breathtaking ocean views.

Experience the nightfall in this stylish bar, serving signature cocktails and fine drinks with views overlooking the caldera.
---
Day 6
---
Picnic in style with the dramatic rust-red beach, go for a swim or snorkel the clear turquoise waters in this unique geological wonder.

Indulge in creative Greek cuisine at the award-winning Selene restaurant of Pyrgos, with a culinary experience in the picturesque caldera.

Savor a refreshing cocktail in this rooftop bar, where the serenity and beauty of the famous Mediterranean sunset is at its peak.
---
Day 7
---
Embark on the ultimate relaxation with this tranquil luxury spa's tailor-made services such as hot stone massages, body scrubs and facials.

Satisfy your intellectual side at Atlantis Books, famous for its collection of rare and unique volumes and its artistic ambiance.

Revel in the vintage yet contemporary setting of Casablanca Soul where jazz blues and funk sways to its retro vibes.
---
Estimated Cost (USD)
Accommodation
Hostel
20.00-50.00 USD per night
Hotel
100.00-300.00 USD per night
Villa/Airbnb
150.00-500.00 USD per night
Transportation
Public transportation (Buses and Taxis)
20.00-50.00 USD for 7 days
Rental car/scooter
200.00-500.00 USD for 7 days
Private transfer
150.00-300.00 USD for 7 days
Food
Street Food
5.00-10.00 USD per meal
Budget restaurant
10.00-20.00 USD per meal
Fine Dining
50.00-100.00 USD per meal
Activities
Entrance fee to historical sites and museums
10.00-15.00 USD
Boat tour around Santorini
50.00-100.00 USD
Wine tasting
20.00-50.00 USD