7 Days trip in Greece
Budget: 600 USD - 3000 USD
City sightseeing
Beach activities
Historical landmarks
Wildlife exploration
Spa and wellness retreats
Nightlife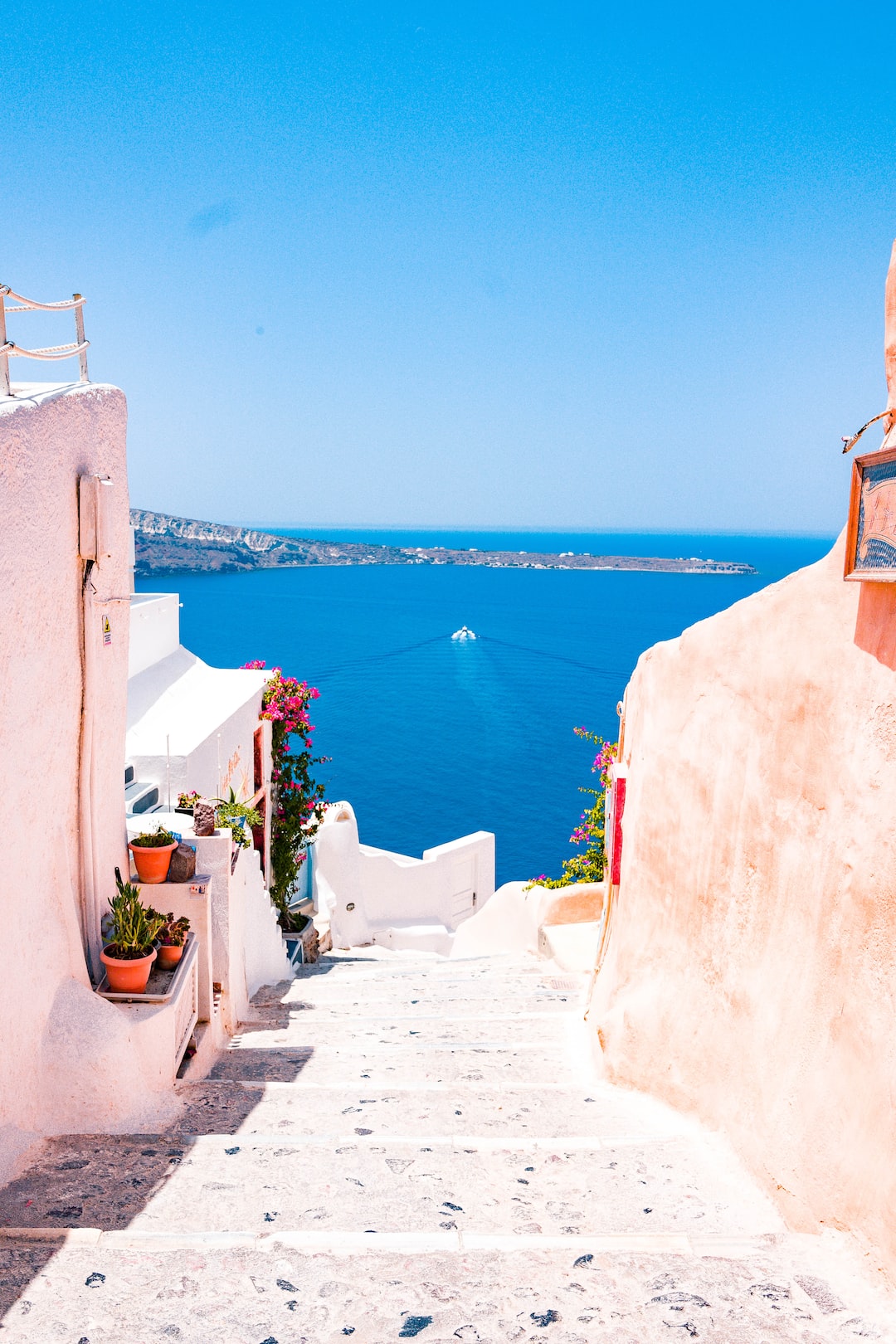 Greece is a captivating country with a rich history, stunning landscapes, and a vibrant culture. From exploring ancient ruins to relaxing on beautiful beaches and experiencing traditional Greek hospitality, Greece offers a truly memorable travel experience.
---
General Infomation
Exchange Rate of 1 USD to EUR
€0.92
Day 1
---
Explore the art and history of ancient Athens at one of the finest museums in the world.

Take a scenic hike up to the top of the hill for panoramic views of the city and its surrounding wilderness.

Enjoy a classic Greek cocktail in a historic distillery that dates back to the early 1900s.
---
Day 2
---
Take a day trip to visit this ancient temple perched on the cliffs overlooking the Aegean Sea.

Relax on the sandy shores and swim in the clear waters of one of Athens' most popular beaches.

Dine on fresh seafood and dance the night away at this trendy beachfront club in the city center.
---
Day 3
---
Wander through this ancient marketplace and take in the ruins of temples, public buildings, and homes of the city's citizens.

Relax and rejuvenate in the natural thermal baths and luxurious spa facilities of this seaside retreat.

Sip on expertly crafted cocktails and listen to live music at this stylish speakeasy hidden in the heart of the city.
---
Day 4
---
Stroll through the lush gardens, lakes, and ruins of this peaceful oasis in the heart of the city.

Discover the remains of an ancient Greek temple and sanctuary dedicated to Artemis, and enjoy the nearby natural habitats and birdlife.

Savor artisanal cocktails and tapas with panoramic views of the Acropolis and city below from one of the city's most iconic rooftop bars.
---
Day 5
---
Explore the maze-like alleyways of this charming historic neighborhood, home to traditional shops, tavernas, and historic ruins.

Take a scenic hike or bike ride through pine forests and rocky cliffs overlooking the Aegean Sea, and look out for dolphins, seals, and rare plants.

Sip on unique, artisanal cocktails crafted with Greek ingredients and served in elegant surroundings at Athens' most respected cocktail bar.
---
Day 6
---
Hike, bike, horseback ride, or jeep safari through the untouched wilderness of this national park, home to rare birds, mammals, and plants.

Swim, snorkel, or paddleboard in the warm, crystal-clear waters of this natural lake, and relax on its tranquil shores.

Savor Michelin-starred Greek and Mediterranean cuisine made with local, seasonal ingredients, and choose from a vast wine list at this elegant restaurant.
---
Day 7
---
Discover the riches of Greece's ancient civilizations, from Mycenaean and Cycladic art to sculptures, jewelry, pottery, and weaponry.

Get a taste of true Greek summer at this family-friendly beach resort, with water sports, inflatable playgrounds, and cafes right on the beach.

Taste wines from all over Greece by the glass at this cozy wine bar, accompanied by expert cheese and charcuterie platters.
---
Estimated Cost (USD)
Accommodation
Hostel
10-30 USD per night
Hotel
50-150 USD per night
Airbnb
30-100 USD per night
Food
Street Food
5-10 USD per meal
Casual Restaurant
10-20 USD per meal
Fine Dining
50-100 USD per meal
Activities
Historic Sites
15-20 USD per site
Beach Activities
10-50 USD per day depending on activities
Spa and Wellness Retreats
50-100 USD per treatment