7 Days trip in United States
Budget: 0 USD - 3000 USD
Cultural experiences
Historical landmarks
Outdoor adventures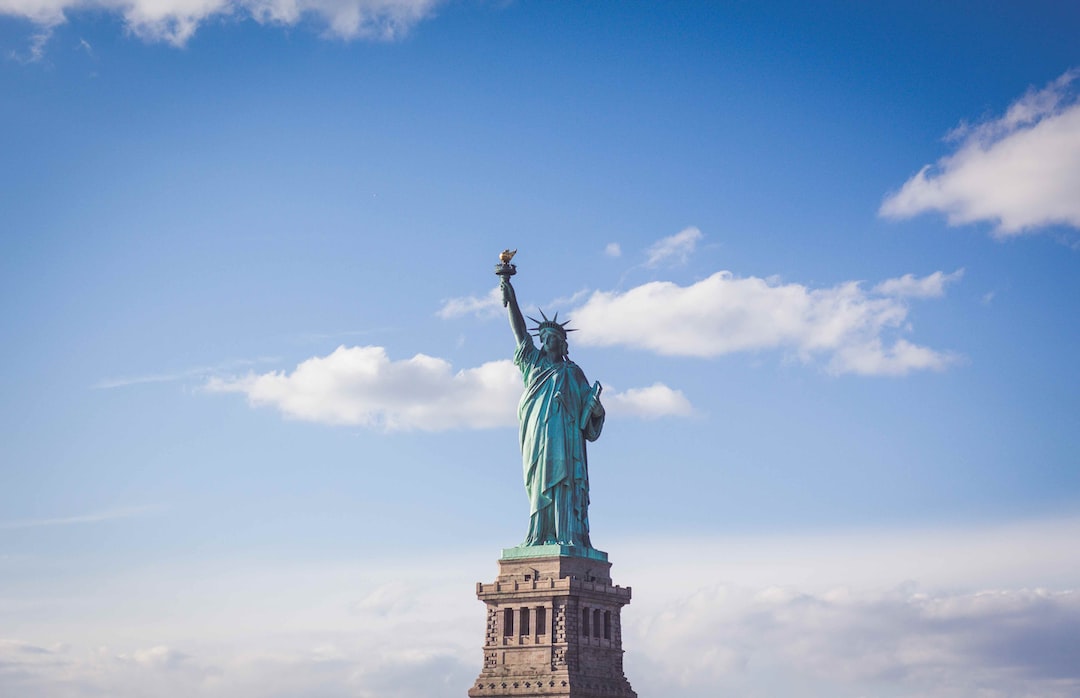 The United States is a federal republic located in North America, known for its diverse geography, history, and culture. It is a world superpower and a melting pot of cultures.
---
General Infomation
Exchange Rate of 1 USD to USD
$1.00
Timezone
GMT -0400 (Eastern Time Zone)
Language
English
Spanish
Chinese
French
German
Italian
Day 1
---
Visit one of the most renowned art museums in the world and explore its impressive collection of European paintings, sculptures, and decorative arts.

Discover the wonders of the universe with stunning views of the city, exhibits, and planetarium shows at this iconic observatory.

Step back in time and experience the sights, sounds, and flavors of traditional Mexican culture at this colorful marketplace.
---
Day 2
---
Take a ferry to the infamous prison island and learn about its history, inmates, and escape attempts on a guided tour.

Enjoy a picnic, a stroll, or a bike ride amidst beautiful gardens, lakes, museums, and landmarks in this sprawling urban oasis.

Immerse yourself in the ambiance, history, and cuisine of one of the oldest and largest Chinatowns outside of Asia.
---
Day 3
---
Embark on a breathtaking journey through valleys, waterfalls, wildlife, and landmarks in one of the most iconic natural wonders of the world.

Experience the flavors, music, and traditions of California's Central Valley with a farm-to-table dinner and local entertainment.
---
Day 4
---
Encounter over 3,700 animals from all over the world in a lush and immersive habitat, with exhibits, shows, and tours for all ages.

Soak up the sun, sand, and surf of one of the most picturesque and romantic beaches in California, with stunning views of Hotel del Coronado.

Discover the nightlife, architecture, and history of one of San Diego's liveliest and most eclectic neighborhoods, with top-rated restaurants and bars.
---
Day 5
---
Take a peaceful and educational walk in this stunning garden featuring native plants, trails, and exhibits that reflect the diversity of California's flora.

Embark on a scenic and unforgettable boat tour of the Santa Barbara Channel, with whale watching, island views, and marine life sightings.

Stroll down the main artery of Santa Barbara's downtown, with its boutique shops, art galleries, theaters, and restaurants, and feel the essence of the city.
---
Day 6
---
Enter the world of movies and TV shows with thrilling rides, shows, and attractions based on popular franchises such as Harry Potter, Jurassic World, and Transformers.

Explore the iconic sidewalk featuring the stars of some of the biggest names in entertainment, and visit the nearby TCL Chinese Theatre and Dolby Theatre.

Take a night tour of the legendary boulevard that has hosted numerous music venues, nightclubs, hotels, and restaurants frequented by celebrities and locals alike.
---
Day 7
---
Enter the happiest place on earth and experience the magic of Disney with classic attractions, parades, shows, and meet-and-greet with beloved characters.

Shop, dine, and play in this vibrant and diverse entertainment district that features live entertainment, themed restaurants, and unique stores.
---
Estimated Cost (USD)
Accommodation
Hostel
15-40 (price per night in USD)
Hotel
100-250 (price per night in USD)
Airbnb
50-200 (price per night in USD)
Transportation
Public Transport
2-7 (estimated price in USD per ride)
Uber/Lyft
20-80 (estimated price in USD per ride)
Rental Car
40-100 (estimated price in USD per day)
Food
Street Food
5-10 (estimated price in USD per meal)
Mid-range Restaurant
15-30 (estimated price in USD per meal)
Fine Dining
50-100 (estimated price in USD per meal)
Activities
Historical Landmarks (e.g. Alcatraz Island, Golden Gate Bridge)
5-35 (estimated price in USD per person)
Outdoor Adventures (e.g. Hiking in Yosemite National Park, Surfing in Santa Cruz)
10-50 (estimated price in USD per person)
Cultural Experiences (e.g. Visit to the Getty Museum or the Walt Disney Concert Hall)
5-25 (estimated price in USD per person)