7 Days trip in Vietnam
Budget: 0 USD - 650 USD
Beach activities
Cultural experiences
Nightlife
Shopping
Wildlife exploration
Food exploration
City sightseeing
Outdoor adventures
Historical landmarks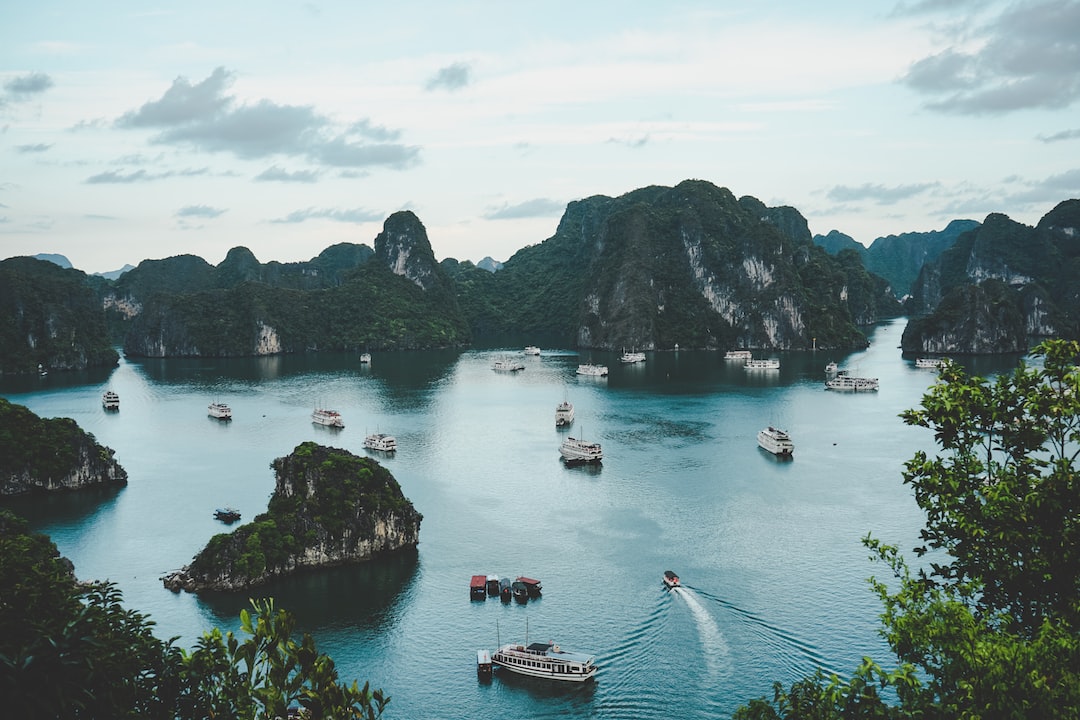 Vietnam is a beautiful and diverse country with a rich history and culture. Visitors can enjoy exploring its natural landscapes, sampling its delicious cuisine, and learning about its fascinating past.
---
General Infomation
Exchange Rate of 1 USD to VND
₫24,288
Day 1
---
Explore the charming streets of the Old Quarter, with its traditional architecture, street vendors, and historic landmarks like the Bach Ma Temple.

Take a stroll around the picturesque Hoan Kiem Lake, with its beautiful scenery and popular walking paths. Don't miss the iconic red bridge to Ngoc Son Temple.

Experience the bustling nightlife of Hanoi at Ta Hien Street, also known as 'Beer Street'. Sample local street food and beer, and mingle with locals and tourists alike.
---
Day 2
---
Visit the infamous Hoa Lo Prison, also known as the 'Hanoi Hilton', to learn about Vietnam's colonial past and the harsh realities of war.

Browse the bustling Dong Xuan Market for a range of souvenirs, clothing, and fresh produce. Don't miss the delicious street food stalls for a taste of authentic Vietnamese cuisine.

Catch a traditional water puppet show at the Lotus Water Puppet Theater, featuring elaborate puppets, music, and stories about Vietnamese history and legends.
---
Day 3
---
Take a day trip to Halong Bay, a stunning natural wonder with emerald waters, limestone cliffs, and hidden caves. Kayak, swim, and soak up the breathtaking scenery.

Join the locals at the popular Bia Hoi Junction for cheap beer and lively street food. This is an authentic Hanoi experience not to be missed.

Explore the vibrant Night Market, with its colorful stalls selling souvenirs, clothing, and street food. This is the perfect spot to soak up the atmosphere of Hanoi at night.
---
Day 4
---
Visit the iconic Ben Thanh Market, with its bustling stalls selling everything from souvenirs to fresh seafood. Sample local delights like banh mi and pho.

Learn about Vietnam's tragic past at the War Remnants Museum, with its exhibits showcasing the human toll of the Vietnam War and the resilience of the Vietnamese people.

Experience the vibrant nightlife of Ho Chi Minh City at Bui Vien Street, with its lively bars, street food vendors, and live music performances.
---
Day 5
---
Explore the remarkable Cu Chi Tunnels, a network of underground tunnels used by the Viet Cong during the Vietnam War. Learn about the tunnels' history and hardships.

Take in panoramic views of Ho Chi Minh City from the observation deck of the Bitexco Financial Tower, one of the city's most iconic landmarks.

Experience a world-class performance at the Saigon Opera House, with its stunning French colonial architecture and acclaimed opera and ballet productions.
---
Day 6
---
Embark on a day trip to the enchanting Mekong Delta, with its lush tropical landscapes, floating markets, and diverse wildlife. Cruise along the delta's shallow canals and learn about local customs.

Explore the vibrant Cholon Chinatown, with its ornate temples, bustling street markets, and authentic Chinese cuisine. Don't miss the historic Binh Tay Market.

Unwind with a cocktail and breathtaking views of the city at one of Ho Chi Minh's rooftop bars. The Chill Skybar and Broma are popular options.
---
Day 7
---
Visit the striking Independence Palace, a symbol of Vietnam's independence and national identity. Explore the palace's opulent furnishings and learn about its history.

Marvel at the stunning architecture of the Saigon Central Post Office, with its ornate hallways, vintage telephone booths, and historic maps.

Savor delicious Vietnamese cuisine with a stunning view of the Saigon River at one of the city's renowned riverside restaurants, such as Nha Hang Ngon or Baba's Kitchen.
---
Estimated Cost (USD)
Accommodation
Hostel
5-15 USD per night
Budget Hotel
20-35 USD per night
Airbnb
25-45 USD per night
Transportation
Grab/Uber
5-15 USD per ride
Motorbike rental
8-15 USD per day
Food
Street food
1-5 USD per meal
Mid-range restaurant
5-15 USD per meal
Seafood/Highest-end restaurant
20-60 USD per meal
Activities
Visiting Ho Chi Minh Mausoleum
1-2 USD per person
Cooking class
20-30 USD per person
Nightlife in Ho Chi Minh
10-20 USD per night