7 Days trip in Germany
Budget: 0 USD - 1000 USD
Beach activities
Festivals/events
Shopping
Wildlife exploration
Outdoor adventures
Historical landmarks
Food exploration
City sightseeing
Cultural experiences
Nightlife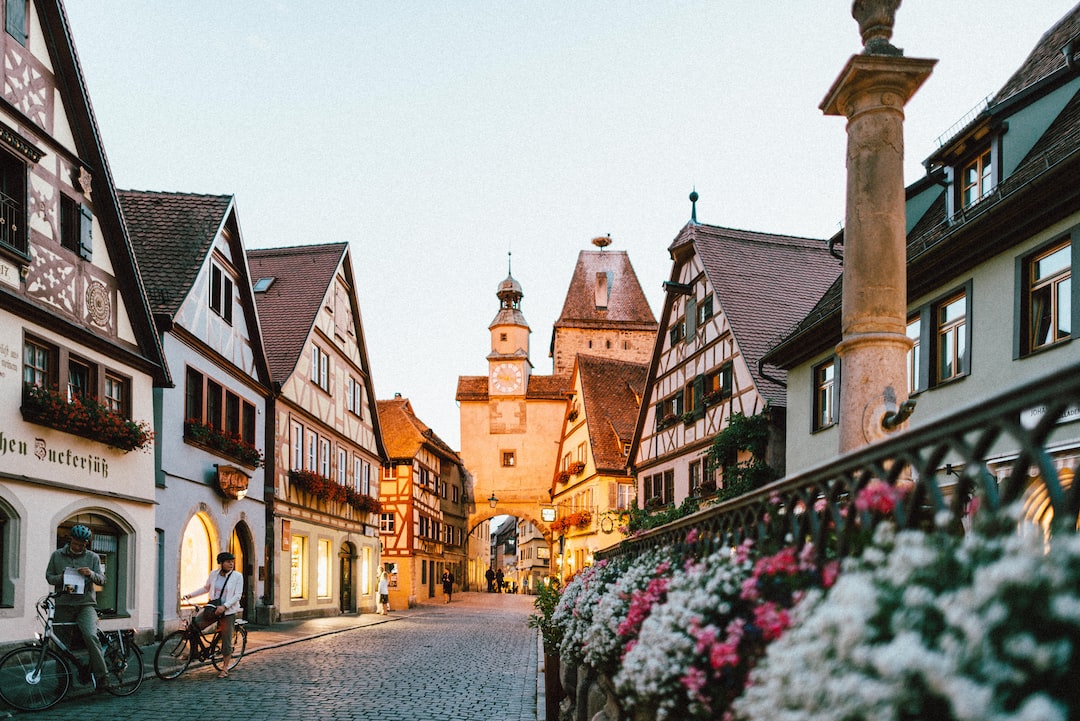 Germany is a diverse and prosperous country in central-western Europe with a rich history, vibrant culture, and modern economy.
---
General Infomation
Exchange Rate of 1 USD to EUR
€0.92
Day 1
---
Visit the UNESCO World Heritage site and get a tour of the old coal mine complex.

Shop for designer brands and high street fashion at one of the largest malls in Germany.

Experience the local nightlife and try some German beer and cuisine at the bars and restaurants on Rüttenscheider Strasse.
---
Day 2
---
Hike and bike around the former ironworks and gas plant, now turned into an urban park and cultural center.

Shop for international fashion and entertainment at one of the largest malls in Europe.

Stroll along the picturesque streets and pubs, and taste some local Altbier and Rhineland cuisine.
---
Day 3
---
See over 2,000 animals from five continents in one of the most modern and diverse zoos in Europe.

View the extensive art collections ranging from Old Masters to contemporary art, in one of the most important museums in Germany.

Try some exotic fusion cuisine and drinks, and enjoy the live music and dance events at this stylish pop-up restaurant and bar.
---
Day 4
---
Enjoy the calm waters and scenic views of this reservoir lake, go kayaking or hiking around the wooded shores.

See the curated exhibition of industrial design objects, and learn about the history and future of design.

Visit the former gasometer turned museum, and explore the interactive displays on the history of industry and technology in the Ruhrgebiet.
---
Day 5
---
Discover the lush flora and fauna of this urban oasis, and relax in the Japanese garden, greenhouses and ponds.

Take the guided tour of the famous football stadium and see the locker rooms, press rooms, VIP areas and view the pitch from different angles.

Learn about the geology, history and culture of the Ruhrgebiet, and admire the panoramic view over the industrial landscape from the museum's terrace.
---
Day 6
---
Climb up to the medieval castle, admire the panoramic views, and learn about the life and battles of the counts of Berg.

Escape the city heat and splash around in the wave pool, water slides and indoor/outdoor pools of this tropical-themed water park.

Discover the historic center of Cologne, taste the local Kölsch beer and cuisine at the traditional pubs and restaurants, and enjoy the vibrant nightlife.
---
Day 7
---
Step back in time and experience the industrial heritage and workers' lives of the early 20th-century coal mine and coking plant.

Explore the interactive museum and exhibitions on the evolution and innovations of the world of work, from the Industrial Revolution to the Digital Age.

Shop for high-quality fashion, accessories and gourmet food at the elegant indoor shopping arcade in the heart of Dortmund.
---
Estimated Cost (USD)
Transportation
Public Transportation
2-3 per trip
Bike Rental
10-20 per day
Food
Street Food
5-10 per meal
Casual Dining
15-25 per meal
Fine Dining
50-100 per meal
Activities
Museum Entrance Fee
10-20 per person
Walking Tour
15-30 per person
Concert Ticket
20-50 per person