6 Days trip in Morocco
Budget: 1000 USD - 3000 USD
City sightseeing
Food exploration
Nightlife
Outdoor adventures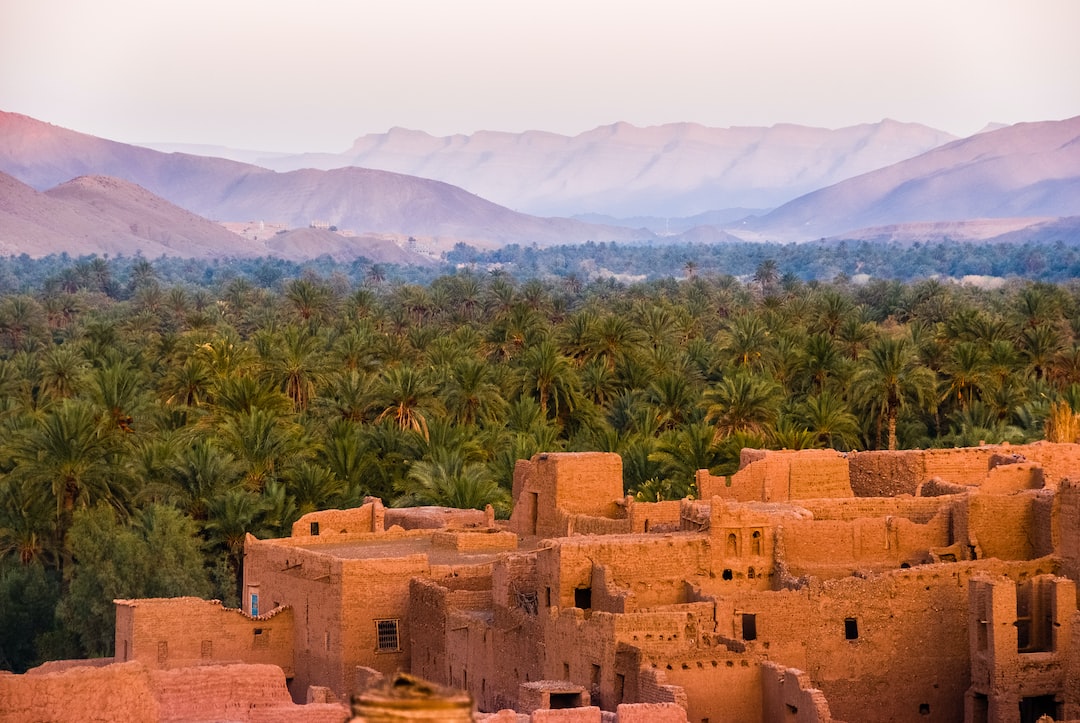 Morocco is a diverse and culturally rich country located in North Africa, with a fascinating history and stunning landscapes.
---
General Infomation
Exchange Rate of 1 USD to MAD
MAD 10.15
Day 1
---
Visit the heart of Marrakesh - Jemaa el Fna Square, known for its bustling markets and street performers.

Explore the beautiful gardens of Le Jardin Secret, a peaceful oasis in the heart of the city.

Experience the fusion of traditional Moroccan cuisine with modern twists at Nomad, while enjoying the beautiful view of the city.
---
Day 2
---
Escape the city and embark on a full-day adventure to the Atlas Mountains, hiking through picturesque villages and valleys while admiring stunning mountain views.

Relax and enjoy a drink at the rooftop terrace of Café Arabe, while overlooking the beautiful city skyline.
---
Day 3
---
Explore the intricate architecture and beautiful gardens of the stunning Bahia Palace, which once served as the home for Moroccan aristocrats.

Stroll through the bustling markets of Medina, experiencing local street food and shopping for souvenirs.

Experience the vibrant nightlife of Marrakesh at Comptoir Darna, known for its lively music and traditional belly dancing performances.
---
Day 4
---
Find tranquility in the beautiful Jardin Majorelle, featuring exotic plants and stunning blue buildings inspired by the architecture of the city.

Indulge in a luxurious lunch experience at La Mamounia, a historic Moroccan hotel known for its exceptional cuisine.

Experience a night of cultural entertainment at Café Clock, known for its storytelling and music performances by local artists.
---
Day 5
---
Take a day trip to the beautiful Ouzoud Waterfalls, where you can swim, hike and enjoy the natural beauty of the area.

Enjoy a modern Moroccan dinner experience at Kechmara, followed by a lively night of music and cocktails.
---
Day 6
---
Embark on a camel ride through the peaceful Palmeraie, a palm grove located just outside the city.

Enjoy a traditional Moroccan lunch experience at La Table de Mona, featuring organic ingredients and delicious flavors.

End your trip with a night of dancing at Theatro Nightclub, known for its vibrant atmosphere and themed rooms.
---
Estimated Cost (USD)
Accommodation
hostel
10-25 USD per night
hotel
50-150 USD per night
Airbnb
30-100 USD per night
Transportation
Taxi
5-10 USD per ride within the city
Bus
0.50-1.50 USD per ride within the city
Train
5-10 USD for intercity travel
Food
Street Food
1-5 USD per meal
Budget Restaurants
5-10 USD per meal
Fine Dining
20-50 USD per meal
Activities
Sightseeing Tour
25-50 USD per person for a day tour
Outdoor Adventure
50-100 USD per person for a day tour
Nightlife Experience
10-50 USD per person for a night out