7 Days trip in Morocco
Budget: 0 USD - 3000 USD
Beach activities
Cultural experiences
Food exploration
Nightlife
Shopping
Spa and wellness retreats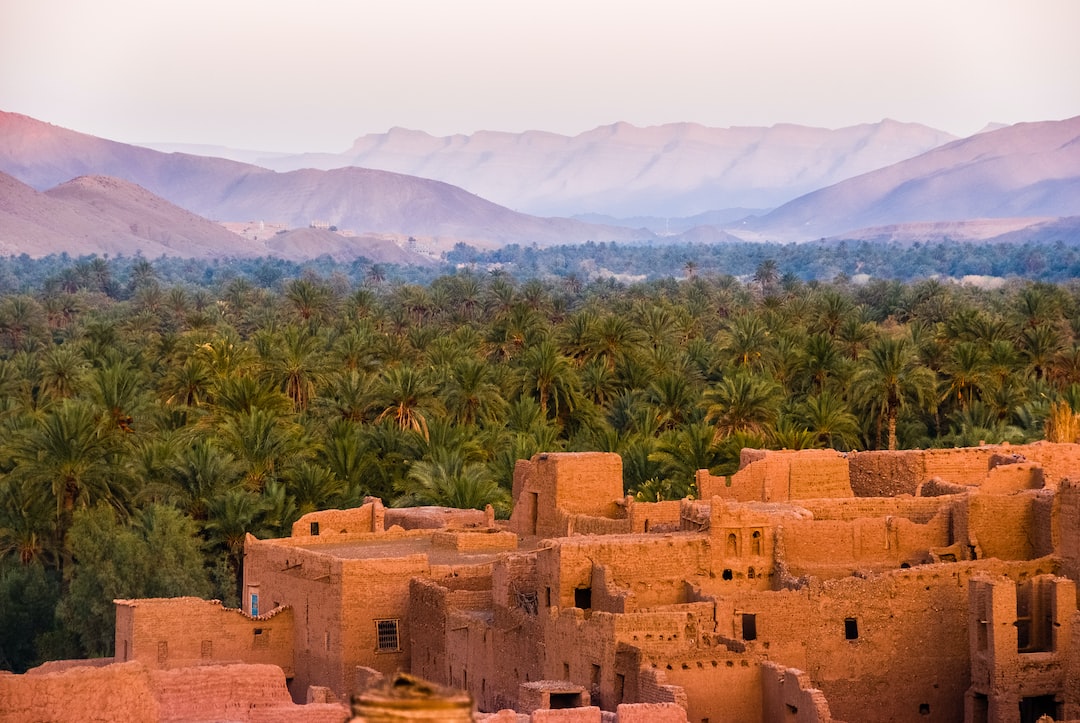 Morocco is a diverse and culturally rich country located in North Africa, with a fascinating history and stunning landscapes.
---
General Infomation
Exchange Rate of 1 USD to MAD
MAD 10.15
Day 1
---
Explore one of the most famous gates of Fes, Bab Bou Jeloud. Admire the intricate designs and architecture while absorbing the bustling energy of the surrounding markets.

Experience the tranquility and beauty of Marrakech's iconic botanical garden, Jardin Majorelle.

Indulge in traditional Moroccan cuisine and cocktails in one of Marrakech's most charming and romantic hidden courtyards.
---
Day 2
---
Get lost in Tanger's enigmatic energy and visit its famous Kasbah Museum, where the history of the city is preserved through exhibits and artifacts.

Indulge in a wide variety of Moroccan cuisine, while enjoying stunning panoramic views of the sea and the city from the rooftop terrace.

Experience the vibrant and lively scene at The Churchill Bar, one of Marrakech's most happening spots for live music, cocktails, and dancing.
---
Day 3
---
Admire the grandeur and beauty of the imposing Mosquee Hassan II, one of the largest and most stunning mosques in the world.

Relax, rejuvenate, and recharge at a traditional Moroccan Hammam, where you can indulge in steam baths, massages, and other luxurious treatments.

Savor the delicious and fresh seafood of Casablanca at Le Petit Rocher, a trendy and chic restaurant located just by the ocean.
---
Day 4
---
Explore the charming and historic Rabat Medina, where you can indulge in local handicrafts, souvenirs, and traditional Moroccan cuisine.

Experience the peaceful and picturesque setting of the Oudaia Kasbah, where charming alleys and colorful houses transport you back in time.

Experience the vibrant and lively scene at the bars in Chellah, where you can enjoy live music, cocktails, and dancing.
---
Day 5
---
Relax and soak up the sun at one of the most scenic and beautiful beaches in Tanger, the Plage des Nations.

Spend a relaxing and fun day playing golf at Casablanca's Royal Golf Club, where spectacular views of the Atlantic Ocean and the city's skyline await you.

Experience the lively and party atmosphere of Paparazzi Nightclub, one of the most famous and exciting spots for dancing, cocktails, and live music in Casablanca.
---
Day 6
---
Spend your last day in Morocco exploring the magnificent Fez Medina, where ancient souks, mosques, palaces, and madrasas still retain their original beauty and charm.

Immerse yourself in the rich and flavorful Moroccan cuisine by taking a cooking class, where expert chefs will teach you how to prepare traditional dishes from scratch.

End your trip with a magical and romantic dinner on a rooftop terrace, surrounded by the breathtaking views of Fes's illuminated landscape and skyline.
---
Estimated Cost (USD)
Accommodation
Hostel
10-20 USD per night
Hotel
50-100 USD per night
Airbnb
20-80 USD per night
Food
Street Food
1-5 USD per meal
Local Restaurant
5-15 USD per meal
Upscale Restaurant
20-50 USD per meal
Activities
Entrance Fee to Monuments and Museums
1-10 USD per visit
Guided Tours
10-30 USD per tour
Beach Activities
5-20 USD per activity