7 Days trip in Australia
Budget: 0 USD - 1150 USD
Historical landmarks
Food exploration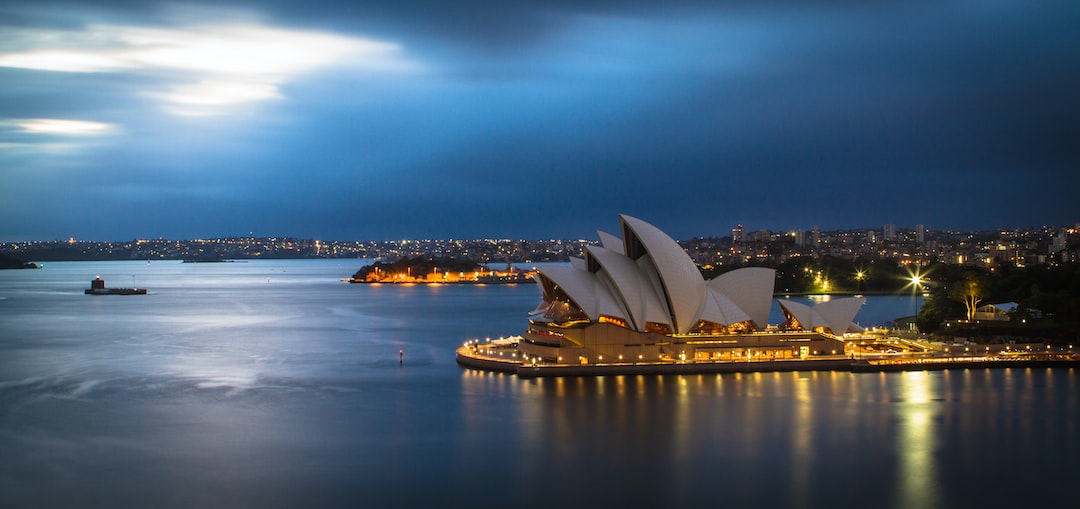 Australia is a vast and diverse country known for its breathtaking landscapes, unique wildlife, and welcoming people. From the iconic Sydney Opera House to the Great Barrier Reef, there are countless natural wonders to explore. With a rich indigenous heritage and a vibrant multicultural society, Australia offers a mix of ancient traditions and modern innovation.
---
General Infomation
Exchange Rate of 1 USD to AUD
A$1.54
Best Way to Get Around
Car
Public transportation
Airplane
Day 1
---
Take a guided tour of the iconic Sydney Opera House and marvel at its architecture and history.

Explore the historic area of The Rocks and its many cafes and restaurants offering a range of local and international cuisine.

Learn about the history of the convict experience in Australia at the Hyde Park Barracks Museum.
---
Day 2
---
Spend a day at the Taronga Zoo and observe the vast array of native and exotic animals.

Take a walk across the iconic Sydney Harbour Bridge and enjoy the sweeping views of the city and harbour.

Experience the vibrant nightlife at The Star Casino with a range of bars, restaurants and live entertainment.
---
Day 3
---
Take a leisurely stroll through the lush gardens of The Royal Botanic Garden and discover over 8,000 species of plants.

Experience the diverse culinary scene in Darlinghurst with a range of cafes, restaurants and street food vendors.

Explore the thought-provoking exhibitions and installations at the Museum of Contemporary Art.
---
Day 4
---
Get a bird's eye view of Sydney from the Sydney Tower Eye, the tallest building in the city.

Discover the thriving food scene at Circular Quay with a range of street food vendors and local restaurants.

Taste the unique flavours of Australia with a range of locally sourced ingredients at The Australian Heritage Hotel.
---
Day 5
---
Discover the vast array of exhibits at the Australian Museum, showcasing the unique natural history and cultural heritage of Australia.

Embark on a culinary journey through the vibrant streets of Chinatown, with a range of delicious Chinese cuisine.

Marvel at the stunning architecture and heritage of the Queen Victoria Building, with a range of luxurious boutique shops and fine dining experiences.
---
Day 6
---
Spend a day at the world-renowned Bondi Beach, with crystal clear waters and a vibrant beach culture.

Enjoy a meal with stunning ocean views at the Bondi Icebergs Club, with a range of modern Australian cuisine and local wines.

Take a stroll along the beautiful coastline of Coogee Beach and explore the many cafes and restaurants.
---
Day 7
---
Explore the stunning natural beauty of the Sydney Harbour National Park, with a range of hiking trails and picnic spots.

Experience the hustle and bustle of the popular Paddy's Markets, with a range of fresh produce and unique souvenirs.

Indulge in a feast for the senses at the Sydney Tower Buffet, with a range of international cuisines and panoramic views of the city.
---
Estimated Cost (USD)
Accommodation
Hostel
20-30 USD per night
Budget Hotel
45-75 USD per night
AirBnb
70-100 USD per night
Transportation
Public Transit
10-15 USD for 7 days
Taxi/Uber/Grab
25-40 USD per ride (depending on distance)
Car Rental
250-400 USD for 7 days
Food
Street Food
5-10 USD per meal
Fast Food Chains
8-15 USD per meal
Fancy Meal at a Restaurant
30-60 USD per meal
Activities
Sydney Opera House Tour
40 USD per person
Australian National Maritime Museum
25 USD per person
The Rocks Walking Tour
25 USD per person