5 Days trip in Egypt
Budget: 0 USD - 3000 USD
Cultural experiences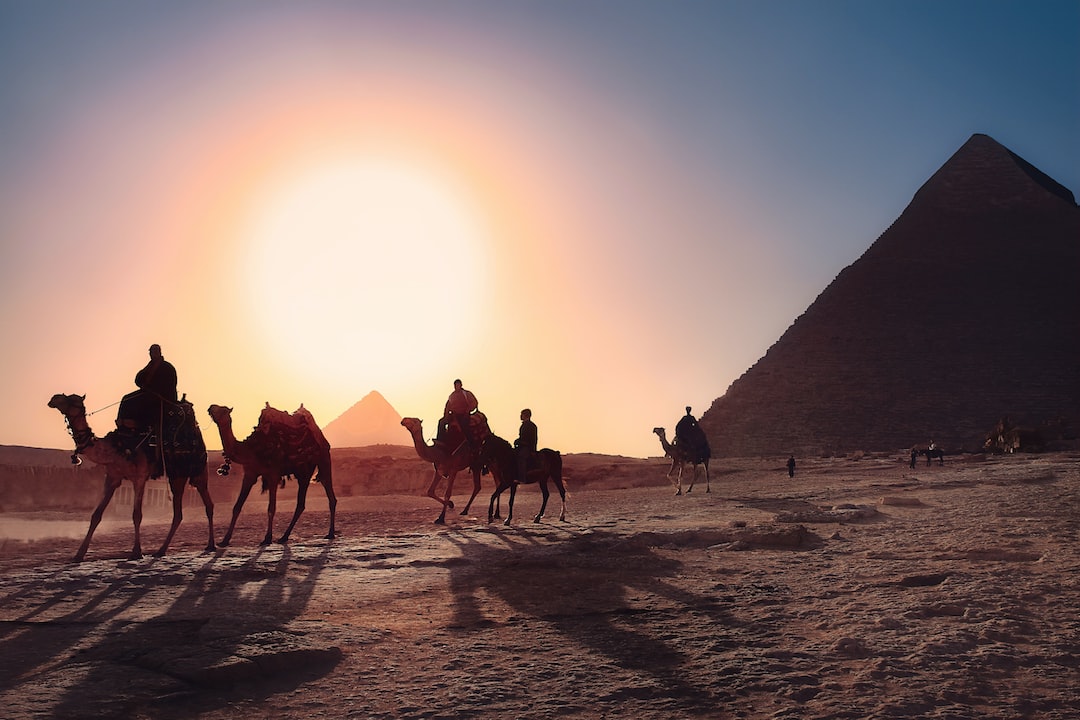 Egypt is a North African and Middle Eastern country known for its ancient civilization, historic monuments, and cultural heritage.
---
General Infomation
Exchange Rate of 1 USD to EGP
EGP 30.93
Day 1
---
Explore one of the seven wonders of the world, the Pyramids of Giza and learn about the Ancient Egyptian civilization.

Visit the Egyptian Museum and admire the huge collection of artifacts, mummies and royal treasures.

Stroll around the bustling Khan el-Khalili market and haggle for some traditional souvenirs, spices and textiles.
---
Day 2
---
Visiting the beautiful Al-Azhar Mosque, one of the most important Islamic institutions in the world with a rich history dating back to the Fatimid Caliphate.

Explore the magnificent Cairo Citadel, a medieval fortress that was home to the rulers of Egypt for over 700 years and offers stunning views of the city.

Take a leisurely stroll through the streets of Islamic Cairo, discovering ancient mosques, madrasas and buildings of stunning architecture, while tasting some of the best traditional Egyptian food.
---
Day 3
---
Embark on a day trip to Saqqara, the ancient necropolis and the site of the first step pyramid, with a guide who can provide insights on the cultural significance of the place.

Visit the ancient capital of Memphis, located on the west bank of the Nile River, and explore the ruins of the temple of Ptah, the Colossi of Ramses II and the statue of the Sphinx.

End the day on a romantic note with a dinner-cruise along the Nile, indulging in traditional food and enjoying the views of the city's skyline at night.
---
Day 4
---
Visit the impressive Sultan Hassan Mosque, built in the 14th century and known for its beautiful architecture and intricate details.

Explore the historical district of Coptic Cairo, the heart of the Christian community in Egypt, and discover important landmarks such as the Hanging Church and the ancient fortress of Babylon.

Enjoy a spectacular Sound & Light Show at the Pyramids of Giza, where storytelling, music and history come together to create an unforgettable experience.
---
Day 5
---
Stroll in the green oasis of Al-Azhar Park, one of the largest public parks in Cairo, offering breathtaking views of the city and a peaceful atmosphere.

Embark on a delicious journey of Egyptian flavors and aromas, joining a food tour that takes you to hidden culinary gems and street food spots in Cairo.

Experience the magic of the Nile River aboard a traditional felucca boat, enjoying a serene sunset cruise with stunning views of the city.
---
Estimated Cost (USD)
Accommodation
Hostel
7-25 USD per night
Mid-range hotel
35-80 USD per night
Luxury hotel
100-300 USD per night
Transportation
Cairo Metro
0.15 USD per ride
Private driver/tour guide
50-150 USD per day
Food
Street food
1-5 USD per meal
Mid-range restaurant
6-20 USD per meal
Fine dining
40-100 USD per meal
Activities
Entry to Giza Pyramids and Sphinx complex
14 USD per person
Entry to Egyptian Museum
10 USD per person
Nile River dinner cruise
20-50 USD per person