7 Days trip in Norway
Budget: 0 USD - 1500 USD
Beach activities
City sightseeing
Cultural experiences
Food exploration
Historical landmarks
Outdoor adventures
Shopping
Wildlife exploration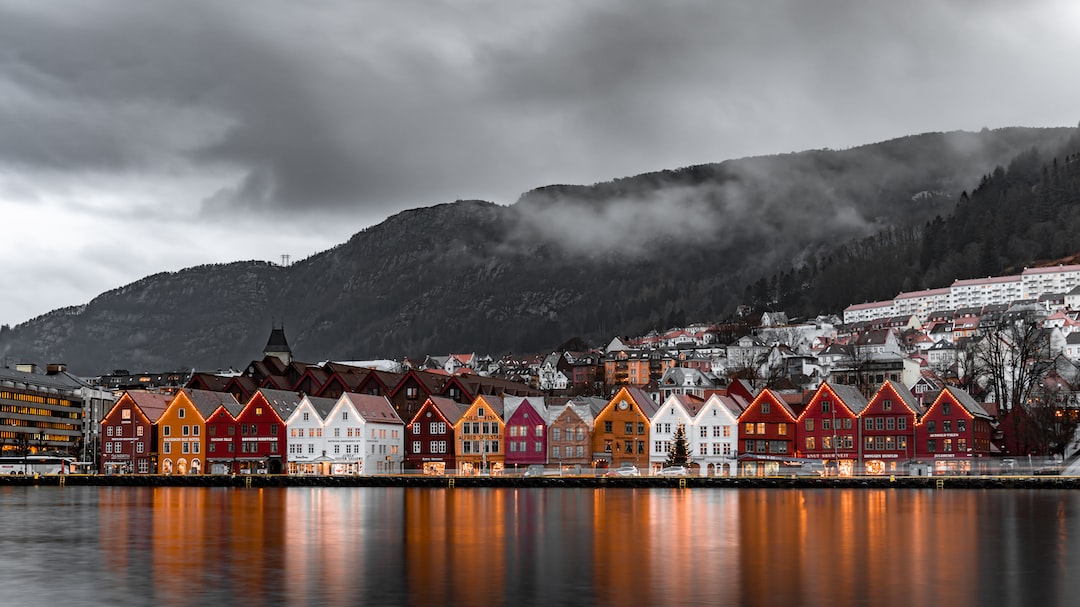 Norway is a highly developed country located in Northern Europe, known for its natural beauty, progressive policies, and high standard of living.
---
General Infomation
Exchange Rate of 1 USD to NOK
NOK 10.83
Day 1
---
Enjoy swimming in an indoor pool with water slides or outdoor pools with beach sand. Play mini-golf, volleyball, and other outdoor activities.

Take a leisurely stroll along the banks of the Nidelva River and visit the beautiful Gothic-style Nidaros Cathedral.

Taste the delicious Nordic cuisine at this restaurant, which specializes in using local ingredients.
---
Day 2
---
Experience authentic Norwegian cuisine and culture with an outdoor breakfast accompanied by traditional folk music.

Visit the Rockheim Museum, dedicated to the history of Norwegian popular music and rock.

Experience world-class fusion cuisine at Dama Di, a trendy restaurant that combines Italian, Spanish and Scandinavian flavors in a cozy atmosphere.
---
Day 3
---
Visit the world-famous Norsk Polarinstitutt, where you can learn about Norwegian polar exploration and Arctic research.

Explore the coastal history of northern Norway and visit aquariums with cod, flatfish, and other creatures from the sea.

Taste local seafood at its best at this restaurant that specializes in catching and preparing fresh fish and shellfish.
---
Day 4
---
Sunbathe on the sandy beach and enjoy picnicking and fishing at this popular spot.

Discover the fascinating cultural and historical heritage of the UNESCO-listed mining town of Røros.

Savor delicious Japanese cuisine at Mega Sushi restaurant at the bustling Mathallen food court.
---
Day 5
---
Embark on a full-day guided hike to the famous Preikestolen cliff, admiring the stunning views of Lysefjord and the surrounding mountains.

Buy authentic Norwegian souvenirs and handicrafts at Bryggen Husflidsutsalg, a traditional store selling goods made by local artisans.
---
Day 6
---
Experience the history of Lillehammer and Norway through over 200 historical buildings and beautiful gardens.

Check out the fantastic collection of artworks by famous artists, including Edvard Munch and Harriet Backer, at this museum in the center of Tromsø.

Enjoy a festive evening with great beer and delicious German food at this trendy food court in Trondheim city center.
---
Day 7
---
Explore the fascinating world of Vikings, visit their reconstructed longhouse and participate in traditional Viking games and crafts.

Admire the stunning design and architecture of this iconic building, which is often referred to as the 'Opera House of the North'.

Enjoy a delicious fast food dinner with the famous Masterburger and tasty shakes at the Mike:Masterburger in Bodø.
---
Estimated Cost (USD)
Accommodation
Hostel
20-40 USD per night
Airbnb
60-100 USD per night
Hotel
100-150 USD per night
Transportation
Bus/train
15-30 USD per trip
Local taxi
20-50 USD per ride
Car rental
60-100 USD per day
Food
Street food
5-15 USD per meal
Budget restaurant
15-30 USD per meal
Fancy restaurant
50-100 USD per meal
Activities
Entrance fee for museums and attractions
10-30 USD per person
Outdoor adventure activities
50-100 USD per person
Shopping
50-100 USD per day