4 Days trip in Germany
Budget: 0 USD - 800 USD
City sightseeing
Festivals/events
Food exploration
Outdoor adventures
Shopping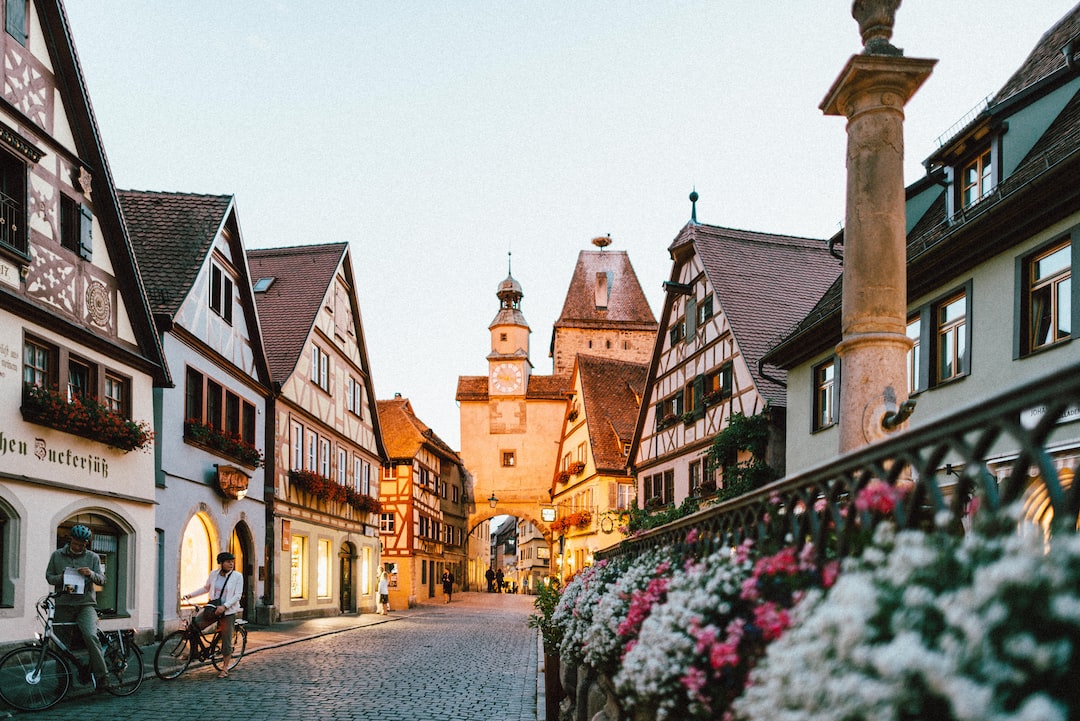 Germany is a diverse and prosperous country in central-western Europe with a rich history, vibrant culture, and modern economy.
---
General Infomation
Exchange Rate of 1 USD to EUR
€0.92
Day 1
---
Start your day at the heart of Munich, Marienplatz. Admire the beautiful architecture, watch the Glockenspiel show at the New Town Hall and grab a cup of coffee at one of the cafes nearby.

Stroll through the colorful stalls of Viktualienmarkt, an open-air market that sells fresh produce, cheese, meat, flowers, and more. Pick up some snacks for a picnic lunch or souvenirs to take home.

Escape from the city bustle and enjoy nature at the English Garden. Rent a bike or take a stroll along the trails, watch surfers ride the wave in the artificial stream, or enjoy a cold beer at the biergarten by the lake.
---
Day 2
---
Take a day trip to the fairy-tale Neuschwanstein Castle, the inspiration for Walt Disney's Cinderella Castle. Hike up to Marienbrücke for stunning views of the castle and the surrounding Alps.

Recharge with a hearty Bavarian lunch at the famous Hofbräuhaus. Try the traditional Weisswurst with sweet mustard and a pretzel, and wash it down with a liter of beer. Prost!

Experience the world's largest beer festival at Oktoberfest (if it's in season during your trip). Dress up in a dirndl or lederhosen, ride the carnival rides, listen to live music and of course, drink beer!
---
Day 3
---
Explore the magnificent Nymphenburg Palace and its vast gardens. Walk by the ponds, fountains, and statues, and take a boat ride in the canal. Don't miss the elegant Marionette Theater inside the palace.

Watch surfers ride the wave at the Eisbachwelle, an artificial river wave in the heart of Munich. Brave the cold water and try it yourself if you're feeling adventurous!

Shop for unique souvenirs or trendy fashion at Sendlinger Straße, a vibrant and colorful street lined with boutiques, vintage stores, and jewelry shops. Don't forget to haggle for a better price!
---
Day 4
---
Discover the wonders of science and technology at the Deutsches Museum, one of the largest and oldest science museums in the world. From aviation to space exploration, from energy to communication, there's something for everyone.

Treat yourself to another traditional Bavarian meal at Schneider Bräuhaus. Try the roasted pork knuckle with sauerkraut and potato dumplings, and sample different dark beers made by the brewery.

Get up close and personal with the sleek and shiny cars at BMW Welt, a futuristic showroom and museum of the famous German car manufacturer. Take a test drive, admire the design, and learn about the history of BMW.
---
Estimated Cost (USD)
Accommodation
Hostel
15.00-35.00 per night
Budget Hotel
50.00-80.00 per night
Airbnb
40.00-100.00 per night
Transportation
Public transportation (Munich S-Bahn, U-Bahn, bus, tram)
3.00-8.00 per day
Taxi
30.00-50.00 per ride
Bike rental
10.00-20.00 per day
Food
Street food
5.00-10.00 per meal
Traditional Bavarian food
10.00-20.00 per meal
Fancy restaurant
30.00-50.00 per meal
Activities
City Sightseeing
10.00-25.00 for a bus tour
Festivals/events
0.00-20.00 depending on the event
Outdoor adventures
10.00-50.00 for outdoor tours