5 Days trip in Egypt
Budget: 0 USD - 2000 USD
Beach activities
Food exploration
Outdoor adventures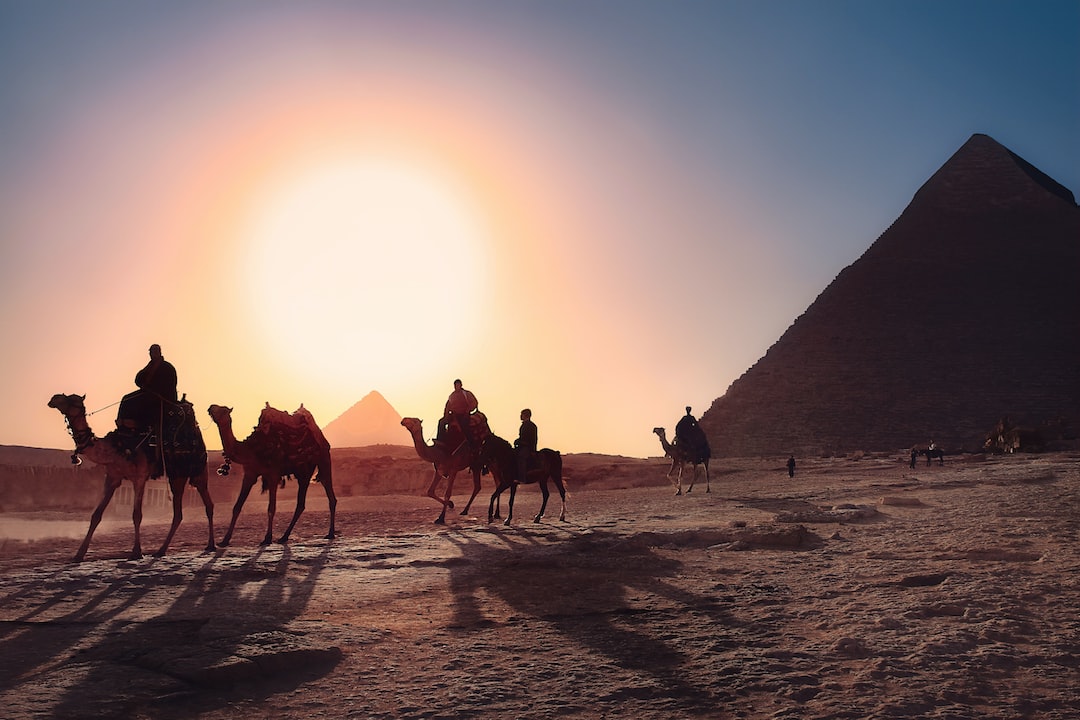 Egypt is a North African and Middle Eastern country known for its ancient civilization, historic monuments, and cultural heritage.
---
General Infomation
Exchange Rate of 1 USD to EGP
EGP 30.93
Day 1
---
Take a boat ride to the beautiful Mahmya Island and spend the day snorkeling, swimming, and relaxing on the white sandy beaches.

Taste some of the authentic Egyptian cuisine at El Mashrabeya restaurant and enjoy the stunning panoramic views of Hurgada.

Take a stroll down the Marina Boulevard and enjoy the scenic views of the Red Sea coast while shopping for souvenirs and exploring local attractions.
---
Day 2
---
Take a day trip to the uninhabited Giftun Island, where you can snorkel at the coral reef, swim with dolphins, and relax on the pristine beach.

Explore the vibrant Al-Dahar Souq and sample the local street food, such as falafel and koshary, while experiencing the authentic Egyptian culture.

Take a sunset horseback ride at the New Marina, enjoying the views of the Red Sea while galloping along the beach.
---
Day 3
---
Experience an adrenaline-filled Desert Jeep Safari through the Sahara desert, visiting Bedouin villages and enjoying a traditional lunch in the oasis.

Take a day trip to Luxor and explore the ancient Luxor Temple, marveling at the towering statues and hieroglyphics while learning about the history of the Pharaohs.

Enjoy a night out at the Makani Cocktail Bar, sipping on cocktails and enjoying the panoramic views of the Red Sea coast.
---
Day 4
---
Visit the Hurghada Grand Aquarium, where you can view over 1,200 marine species and even participate in a diving experience with sharks.

Spend the afternoon at the Makadi Water World, enjoying the water slides, lazy river and wave pool.

Head over to the picturesque Abu Tig Marina in El Gouna for dinner, where you can choose from a variety of international cuisines and enjoy the beautiful sunset views.
---
Day 5
---
Try scuba diving with a professional guide at the Big Blue Dive Center, exploring the coral reefs and marine life of the Red Sea.

Visit the Senzo Mall to shop for souvenirs, perfumes, and leather goods while experiencing Egyptian culture at one of the country's largest malls.

Enjoy fresh seafood at the Star Fish Restaurant, where you can dine on the outdoor terrace overlooking the marina and the Red Sea.
---
Estimated Cost (USD)
Accommodation
Hostel
15-25 USD per night
Hotel
50-80 USD per night
Airbnb apartment
30-60 USD per night
Transportation
Private car hire
40-60 USD per day
Food
Street food
1-3 USD per meal
Local restaurants
5-10 USD per meal
Fine Dining
30-50 USD per meal
Activities
Beach activities
Free or 10-20 USD per activity
Outdoor adventures (snorkeling, diving, etc)
50-100 USD per activity
Historic site entrance fee
5-15 USD per person