7 Days trip in Spain
Budget: 0 USD - 3000 USD
City sightseeing
Cultural experiences
Food exploration
Historical landmarks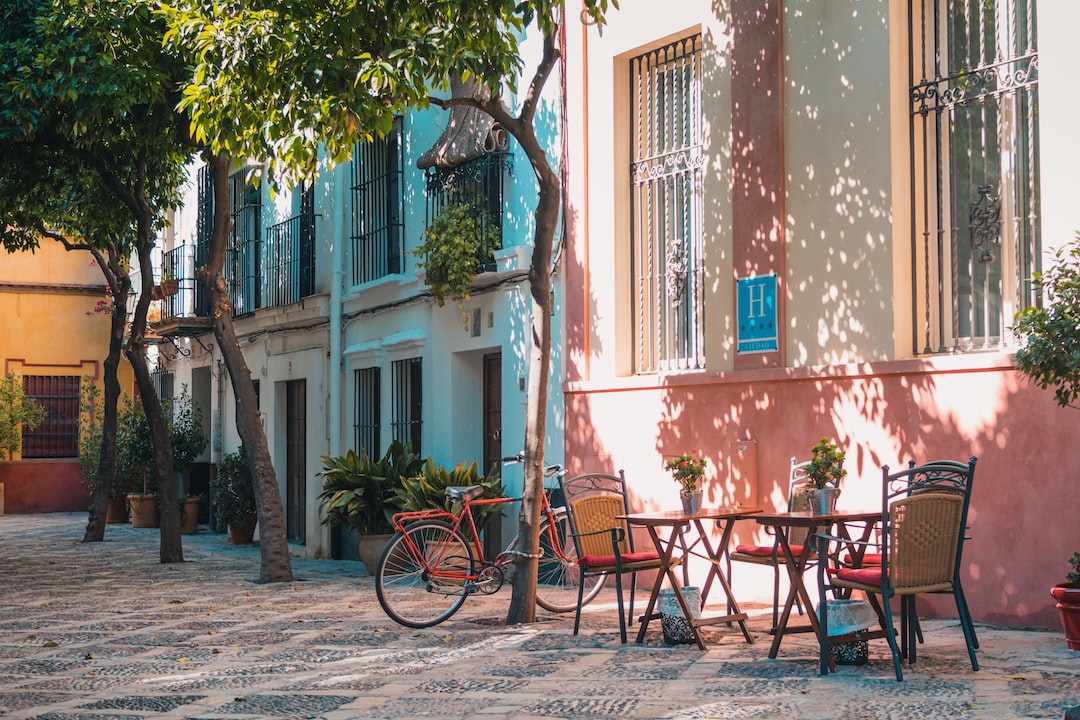 Spain is a beautiful and diverse country with a rich history, vibrant culture, and friendly people. It is a popular tourist destination known for its beaches, mountains, cities, and delicious cuisine.
---
General Infomation
Exchange Rate of 1 USD to EUR
€0.92
Language
Spanish
Catalan
Galician
Basque
Day 1
---
Visit the Alhambra, a stunning palace and fortress complex, and marvel at the exquisite craftsmanship and rich history of the Moorish era.

Head to the Mirador San Nicolas for breathtaking views of the Alhambra and the surrounding mountain ranges. Enjoy a picnic lunch while taking in the scenery.

Step into the bustling Alcaiceria, the old Moorish silk market, and savor traditional Spanish tapas while browsing handmade crafts and textiles.
---
Day 2
---
Discover the Mezquita-Catedral de Cordoba, a magnificent mosque-cathedral, and learn about the evolution of architectural styles throughout the centuries.

Treat yourself to a gastronomic feast at Mercado Victoria, a food hall filled with local specialties, from ibérico ham to paella to churros con chocolate.

Stroll through the Alcazar de los Reyes Cristianos, a splendid fortress-palace with striking gardens and fountains, and admire the traces of Roman and Moorish heritage.
---
Day 3
---
Explore the Real Alcazar, a UNESCO-listed royal palace adorned with intricate tiles, courtyards, and gardens, and relive the sumptuous lives of Spanish monarchs.

Wander around the charming Barrio Santa Cruz, a picturesque neighborhood with narrow alleys, hidden patios, and lively taverns, and savor tapas and vermouth like a local.

Attend a flamenco show or simply bask in the grandeur of Plaza de España, a grand square with a canal, bridges, and imposing government buildings, and witness the flamboyant Spanish spirit.
---
Day 4
---
Visit the Reales Atarazanas, a former shipyard turned into a museum of marine history, and learn about the pivotal role of Seville in global navigation and trade.

Stroll around the bustling Triana Market, a highlight of Seville's culinary scene, and sample fresh seafood, jamón, olives, and wine from local vendors.

Take a leisurely walk along the Alameda de Hércules, a trendy square with neo-Moorish arches, fountains, and terraces, and join the bohemian crowd of artists, students, and hipsters.
---
Day 5
---
Embark on a full-day trip to the Parque Natural de las Sierras Subbéticas, a scenic mountain range with limestone formations, birdwatching spots, and rural villages, and connect with Andalusia's rustic charm.

Join the Patios de Córdoba Festival, a traditional competition of patio decoration, and taste local wines and tapas while admiring the vibrant flowers and refreshing fountains.
---
Day 6
---
Marvel at the Generalife Gardens, a paradisiacal oasis of pools, cascades, and hedges, and indulge in pharaonic beauty and tranquility.

Join the El Rocio Pilgrimage, Spain's largest religious festival that attracts multitudes of horse riders, flamenco dancers, and devotees, and relish in the festive atmosphere and traditional food.

End the day with a mesmerizing flamenco performance at Tablao Flamenco Los Gallos, a legendary club that showcases the best of flamenco artistry and gastronomy.
---
Day 7
---
Take a last glimpse of Seville's aristocratic heritage at Palacio de Dueñas, a sumptuous mansion with gardens, patios, and art collections, and bid farewell to Andalusia's magnificent legacy.

Satisfy your appetite with a final lunch at El Caballo Rojo, a legendary taberna that serves some of the best tortilla de camarones, salmorejo, and berza de Sevilla in town.

Climb up to the top of the Metropol Parasol, a modernist wooden structure that offers panoramic views of Seville's skyline, and reflect on your memorable journey through Andalusia.
---
Estimated Cost (USD)
Accommodation
Hostel
15-40 (price per night in USD)
Hotel
60-120 (price per night in USD)
Airbnb
50-100 (price per night in USD)
Transportation
City Bus
1.50-2 (estimated price per ride in USD)
Taxi
10-20 (estimated price for short distance in USD)
Car Rental
40-60 (estimated price per day in USD)
Food
Street Food
5-10 (estimated price per meal in USD)
Local Restaurants
10-25 (estimated price per meal in USD)
Fine Dining
50-100 (estimated price per meal in USD)
Activities
Attractions Entrance Fee
5-20 (estimated price per entrance fee in USD)
Guided City Tour
20-50 (estimated price for 2-3 hrs tour in USD)
Flamenco Show
15-30 (estimated price per show in USD)