7 Days trip in Lebanon
Budget: 100 USD - 800 USD
Food exploration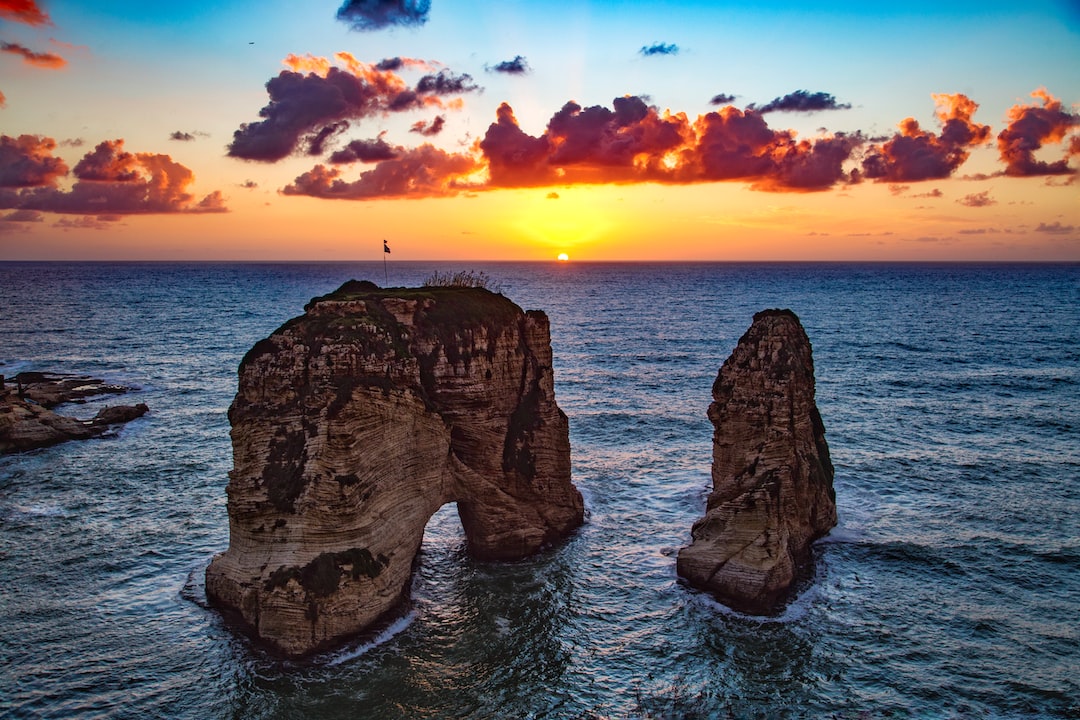 Lebanon is a small Middle Eastern country with a rich history, diverse culture, and stunning natural landscapes. It offers a unique blend of modernity and traditional charm, with beautiful beaches, lush forests, and picturesque mountain villages. The Lebanese people are known for their hospitality and love for food, and the country's cuisine is renowned worldwide.
---
General Infomation
Exchange Rate of 1 USD to LBP
LBP 15,033
Day 1
---
Explore Lebanon's history and culture through the exhibits at the National Museum of Beirut.

Enjoy the local Lebanese cuisine while overlooking the beautiful Mediterranean Sea at Zaitounay Bay.

Visit one of the most iconic landmarks in Beirut, the Mohammad Al-Amin Mosque, and learn about the Islamic history of Lebanon.
---
Day 2
---
Take a 9km drive from Beirut to Jeita Grotto to explore the breathtaking natural beauty that Lebanon has to offer. You get to ride a cable car, a train, and a boat to get through the complex.

Head to the ancient city of Byblos and visit the Byblos Castle, one of the most well-preserved castles in Lebanon that dates back to the Crusader era.

End your day at Falamanki for an authentic Lebanese experience. This outdoor restaurant and bar offers delicious food, drinks, and live music.
---
Day 3
---
Explore one of the best contemporary art museums in the Middle East, the Sursock Museum, which showcases stunning exhibitions from renowned artists.

Visit Saifi Village, an upscale district in Beirut that is home to trendy boutiques, art galleries, and a variety of delicious restaurants.

End your day by exploring the trendy nightlife scene of Beirut at Gemmayze Street. Enjoy delicious food and drinks while partying to the tunes of live music.
---
Day 4
---
Visit Beiteddine Palace, an 18th-century palace built by Emir Bashir Shihab II, and experience the grandeur and beauty of the palace's architecture and gardens.

Head to Baakline Village to enjoy traditional Lebanese cuisine in a scenic and peaceful setting. Afterwards, you can explore the village's historical sites and old houses.

End your day by visiting Saida Sea Castle, which dates back to the 13th century. The castle is perched on a small island and provides a stunning view of the Mediterranean Sea.
---
Day 5
---
Spend a day touring Beirut from above with a helicopter tour of the city. You'll get a bird's eye view of Beirut's landmarks, mountains, and coastline.
---
Day 6
---
Head north of Beirut to the charming coastal town of Batroûn, where you can enjoy the sandy beaches and crystal-clear waters of the Mediterranean Sea.

Visit Baalbek, a UNESCO World Heritage Site that boasts some of the most significant and well-preserved Roman ruins in the world, including the Temple of Jupiter and the Temple of Bacchus.

End your day at Mar Mkhael, a trendy district in Beirut, with a variety of restaurants, cafes, and bars that offer delicious food and the best nightlife in the city.
---
Day 7
---
Explore the impressive archaeological ruins at Tyre, which include a Roman hippodrome, a triumphal arch, and ancient Roman streets.

After exploring the ancient ruins, head to Tyre Fishing Port to enjoy fresh seafood and soak in the authentic Lebanese fishing village atmosphere.

End your day by heading to Ehden, a mountainous village in North Lebanon that offers some of the most unique and picturesque treks in Lebanon.
---
Estimated Cost (USD)
Accommodation
Hostel
10-15 USD per night
Budget Hotel
30-50 USD per night
Airbnb
50-100 USD per night
Transportation
Shared Taxi
0.50-1.50 USD per ride
Bus
0.20-0.40 USD per ride
Uber/Taxi
5-10 USD per ride
Food
Street Food
2-5 USD per meal
Local Restaurant
10-15 USD per meal
Fine Dining
50-100 USD per meal
Activities
Museum Entrance Fee
5-10 USD per person
Walking Tour
Free-20 USD per person
Day Trip to Byblos
20-50 USD per person