7 Days trip in Germany
Budget: 0 USD - 1500 USD
City sightseeing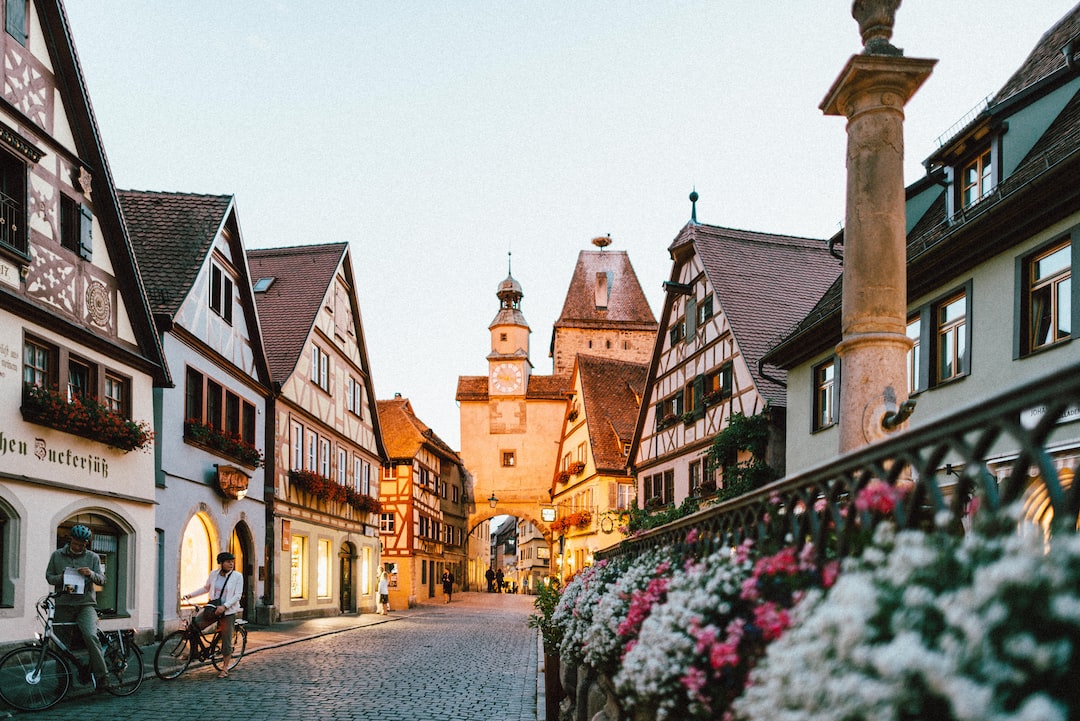 Germany is a diverse and prosperous country in central-western Europe with a rich history, vibrant culture, and modern economy.
---
General Infomation
Exchange Rate of 1 USD to EUR
€0.92
Day 1
---
Explore the historic city center and its charming cobblestone streets, visit St. Lambertus Basilica and the Rathaus (City Hall).

Go shopping on Königsallee, Düsseldorf's famous shopping boulevard known for its luxury fashion and jewelry.

Experience Düsseldorf's traditional beer culture at Brauerei Schumacher, a historic brewery and restaurant.
---
Day 2
---
Explore the K21 Kunstsammlung Nordrhein-Westfalen, a contemporary art museum housed in a renovated 19th-century building.

Visit the modern MedienHafen, a former industrial area turned into a trendy district with a variety of restaurants and bars.

Enjoy more of Düsseldorf's traditional beer culture at Uerige Brauerei, a historic brewery and pub.
---
Day 3
---
Soothe your mind and body with a visit to Niederrhein Therme, a spa and wellness center located outside of Düsseldorf.

Take a trip to the nearby Schloss Benrath, a baroque palace estate with beautiful gardens.

Dine on regional dishes at Klosterhof Alt-Heerdt, a cozy restaurant known for its traditional German cuisine.
---
Day 4
---
Head to Bottrop to experience Movie Park Germany, a theme park with rides and attractions based on popular movies.

Explore Bochum's lively Bermuda Triangle neighborhood, known for its bars, clubs, and nightlife.
---
Day 5
---
Take a day trip to Burg Eltz, a medieval castle surrounded by forest and hills.

Take a scenic drive along the Deutsche Weinstraße and stop at wineries for wine tasting and regional cuisine.
---
Day 6
---
Visit Burgplatz Essen, a historic square in the heart of Essen's old town with a town hall, cathedral, and museum.

Tour the Zollverein Coal Mine Industrial Complex, a UNESCO World Heritage Site that showcases the region's industrial history.

Savor regional dishes and beer at Brauhaus Joh. Albrecht, a traditional brewery and pub in Essen.
---
Day 7
---
Take in panoramic views of Düsseldorf and the Rhine from the top of the Rheinturm, a television tower in the city center.

Explore contemporary art exhibitions at Kunst im Tunnel (KIT), a cultural center located in a former Rhine tunnel.

Head to Ufer 8, a riverside restaurant and bar with live music and a lively atmosphere.
---
Estimated Cost (USD)
Accommodation
Hostel
15-35 USD per night
Hotel
50-100 USD per night
Airbnb
30-80 USD per night
Transportation
Public transportation
2-4 USD per ride
Rental car
30-70 USD per day
Food
Street food
5-10 USD per meal
Budget restaurant
10-20 USD per meal
Fine dining
40-100 USD per meal
Activities
City tour bus ticket
15-30 USD per ticket
Museum entrance fee
5-15 USD per entrance
River cruise
20-40 USD per ticket