5 Days trip in Peru
Budget: 0 USD - 3000 USD
Cultural experiences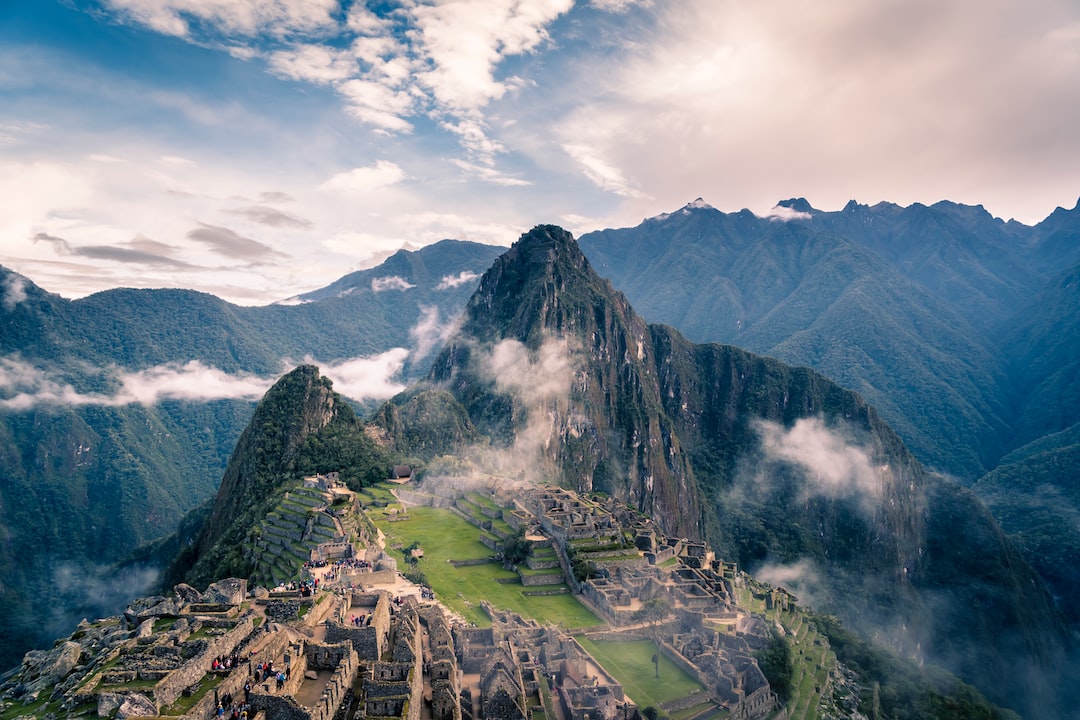 Peru is a South American country with a rich history, diverse culture, and stunning natural beauty. It is known for its world-famous Machu Picchu, thriving culinary scene, and friendly people.
---
General Infomation
Exchange Rate of 1 USD to PEN
PEN 3.77
Day 1
---
Visit the main square of Cusco, admire the beautiful architecture of the cathedral and the surrounding buildings. Take a stroll around the plaza and soak in the atmosphere.

Visit the Temple of the Sun and learn about the history of the Inca civilization. Marvel at the intricate stonework and stunning architecture of the temple and surrounding buildings.

Experience the local culture and taste the flavors of Peru at the bustling San Pedro market. Wander through the colorful stalls selling fresh produce, local handicrafts, and delicious street food.
---
Day 2
---
Embark on a scenic tour of the Sacred Valley, visiting the stunning Inca ruins of Pisac and the traditional market town of Chinchero. Learn about the indigenous culture and marvel at the beautiful natural scenery.

Explore the ancient Inca fortress of Puca Pucara, located on a hilltop overlooking Cusco. Admire the impressive stonework and learn about the historical significance of this important site.
---
Day 3
---
Embark on a once-in-a-lifetime experience and visit the iconic ancient city of Machu Picchu. Take a train from Cusco to Aguas Calientes, then climb up to the ruins and soak in the breathtaking views of the surrounding mountains and valleys.

Relax your tired muscles after the long day of exploring at the hot springs of Aguas Calientes. Take a dip in the natural pools of warm mineral water and enjoy the peaceful atmosphere of the mountains.
---
Day 4
---
Visit the impressive Inca fortress of Sacsayhuaman, located on a hill overlooking Cusco. Explore the massive stone walls and intricate terraces, and learn about the history and significance of this important site.

Discover the ruins of Pukapukara, a historic fortress perched on a hilltop near Cusco. Admire the panoramic views of the countryside and learn about the military and religious significance of this important site.

Explore the mysterious Inca shrine of Qenqo, a fascinating site of sacrificial rituals and astronomical observations. Marvel at the intricate carvings and tunnels that lead to underground chambers.
---
Day 5
---
Discover the rich history and culture of the Inca civilization at the fascinating Inka Museum. View exhibits of clothing, jewelry, pottery, and other artifacts, and learn about the daily life and traditions of these ancient people.

Visit the magnificent Cusco Cathedral, a towering example of Spanish baroque style architecture. Admire the elaborate decoration and marvel at the impressive collection of religious art and artifacts.

Explore the charming San Blas neighborhood, filled with narrow streets, historic buildings, and artisan workshops. Browse the shops and galleries selling handmade ceramics, textiles, and other local crafts.
---
Estimated Cost (USD)
Transportation
Private Transfer
30-80 per trip
Food
Budget/Street Food
2-8 per meal
Mid-range Restaurant
15-30 per meal
Fancy Restaurant
50-100 per meal
Activities
Machu Picchu Entrance Fee
60-80 per person
Sacred Valley Tour
30-80 per person
Museum Admission Fee
5-15 per person