7 Days trip in Greece
Budget: 0 USD - 3000 USD
City sightseeing
Cultural experiences
Historical landmarks
Shopping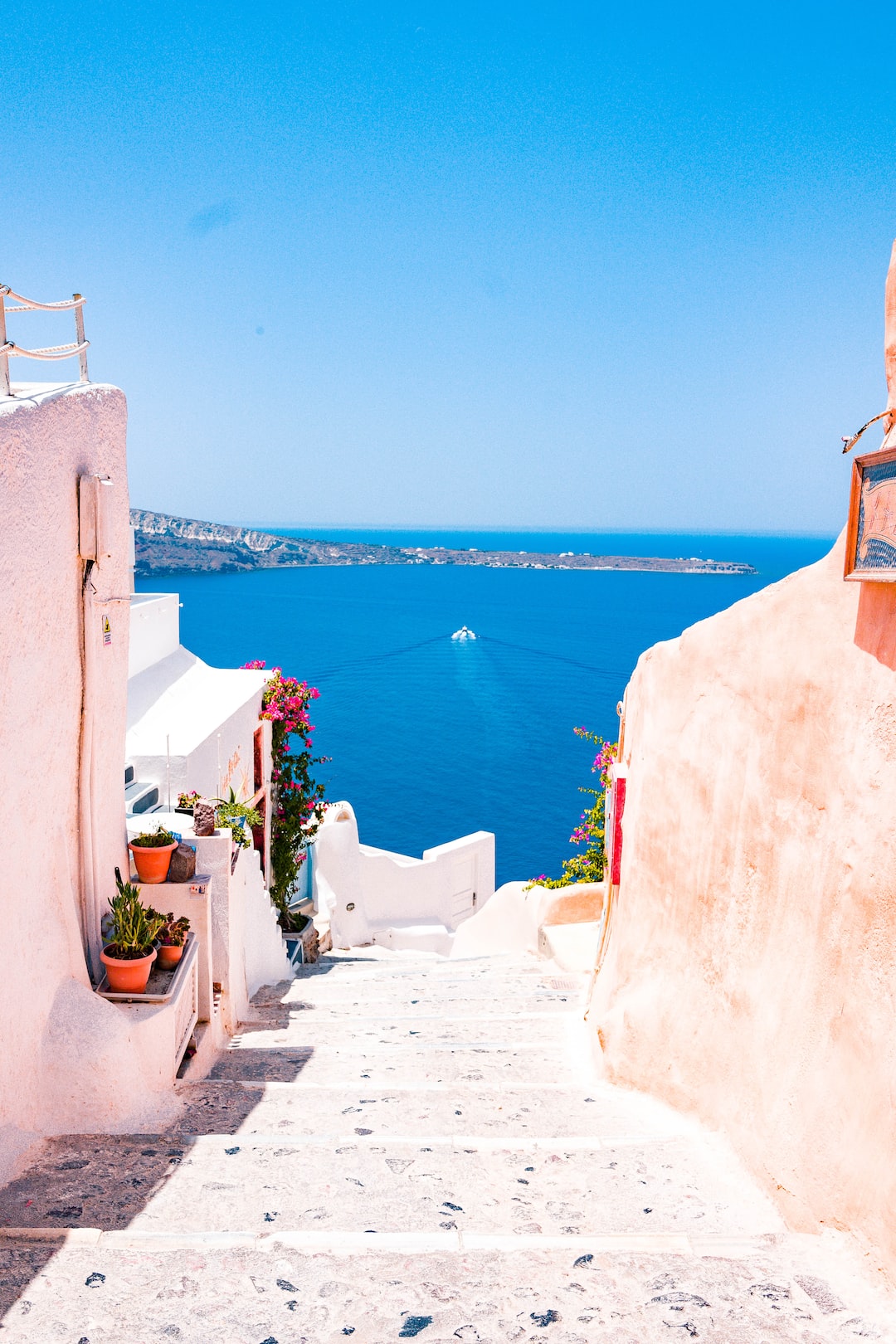 Greece is a captivating country with a rich history, stunning landscapes, and a vibrant culture. From exploring ancient ruins to relaxing on beautiful beaches and experiencing traditional Greek hospitality, Greece offers a truly memorable travel experience.
---
General Infomation
Exchange Rate of 1 USD to EUR
€0.92
Day 1
---
Explore the ancient city of Athens by visiting the Acropolis, a UNESCO World Heritage Site. Be amazed by the Parthenon and other ancient ruins.

Get the best souvenirs and local products in Athens by visiting the Monastiraki Flea Market. Enjoy the lively atmosphere and discover unique treasures.

Experience Athens's traditional food by dining in a taverna in Plaka. Enjoy the famous Greek specialties and local wines while listening to live music.
---
Day 2
---
Discover the ancient Greek civilization by visiting the National Archaeological Museum. Be amazed by the extensive collection of artifacts and sculptures.

Explore Athens's vibrant street art scene by walking around Psiri. Enjoy the trendy cafés and restaurants, where you can try out modern Greek cuisine.

Experience Athens's nightlife by checking out the clubs in Gazi. Enjoy the upbeat atmosphere and the modern electronic music scene.
---
Day 3
---
Take a day trip to Cape Sounion to see the ancient Temple of Poseidon, surrounded by the stunning views of the Aegean Sea.

Relax at the Vouliagmeni Lake, a natural thermal spa with crystal clear waters. Enjoy a refreshing swim and admire the breathtaking scenery.

Enjoy seafood dinner with an amazing sea view of Mikrolimano. This port has many taverns with fresh seafood, wine, and nightlife entertainment.
---
Day 4
---
Visit Benaki Museum to see the extensive collection of Greek art and artifacts from Prehistoric times to the 20th century.

Explore the upscale neighborhood, Kolonaki, known for its designer shops, local boutiques, and cafes.

Take a funicular to the top of the Lycabettus Hill to enjoy the best panoramic view of Athens. Have dinner with a view in one of the stylish restaurants here.
---
Day 5
---
Visit Ancient Agora to see the well-preserved remains of the ancient marketplace, where philosophers and famous personalities used to gather.

Experience Athens's multicultural atmosphere by visiting Omonia Square. Try out some of the best international cuisine in the city.

Enjoy dinner at a traditional Greek taverna in Petralona. This neighborhood is known for its excellent local cuisine and live entertainment.
---
Day 6
---
Spend a peaceful morning in the National Garden, a green oasis in the heart of Athens. Enjoy the botanical gardens, duck ponds, and classical ruins.

Explore the alternative neighborhood of Exarcheia, full of funky vintage shops, street art, and funky cafes.

Experience Athens's hip nightlife by visiting Kerameikos, known for its cocktail bars, restaurants, and music venues.
---
Day 7
---
Take a day trip to the mythical mountain - Mount Olympus, and hike to the top for breathtaking views and mythical history.

Have an unforgettable closing dinner by visiting Greeks Are Coming, a traditional Greek restaurant featuring great live performances and traditional cuisine.
---
Estimated Cost (USD)
Accommodation
Hostel
10-30 (price per night in USD)
Hotel
70-150 (price per night in USD)
Airbnb
50-100 (price per night in USD)
Transportation
Metro
1.20 (estimated price per ride in USD)
Taxi
15-20 (estimated price for short distance ride in USD)
Uber
10-15 (estimated price for short distance ride in USD)
Food
Street food
5-10 (estimated price for a meal in USD)
Mid-range restaurant
15-30 (estimated price for a meal in USD)
Fine dining restaurant
50-100 (estimated price for a meal in USD)