7 Days trip in Morocco
Budget: 1400 USD - 3000 USD
City sightseeing
Festivals/events
Historical landmarks
Outdoor adventures
Food exploration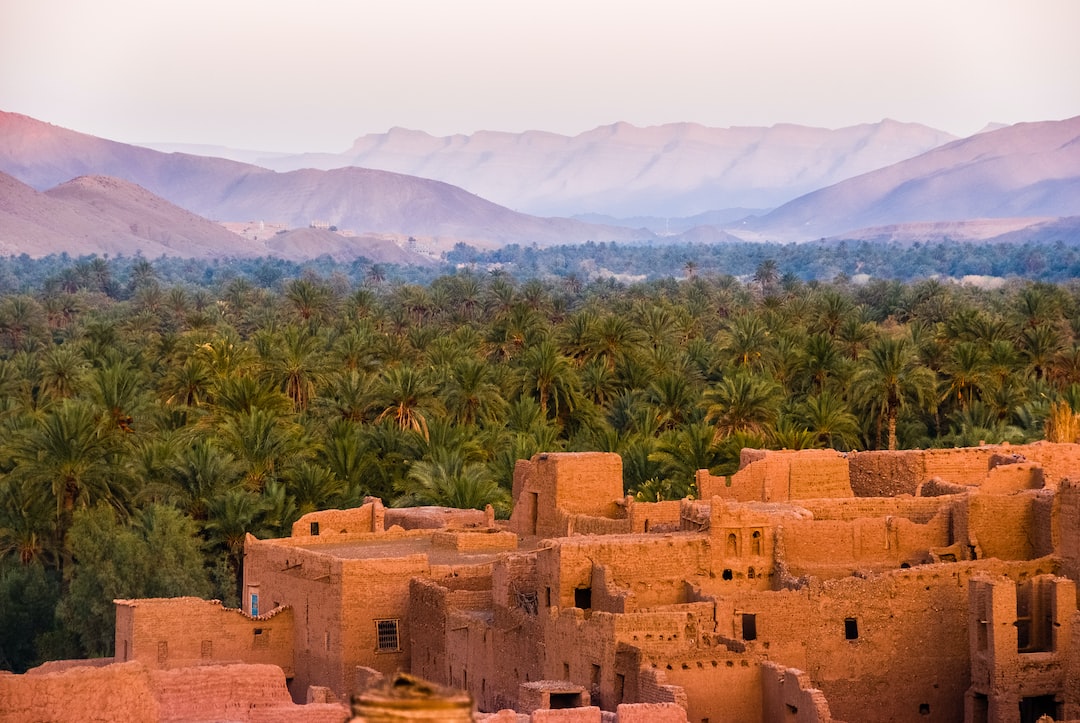 Morocco is a diverse and culturally rich country located in North Africa, with a fascinating history and stunning landscapes.
---
General Infomation
Exchange Rate of 1 USD to MAD
MAD 10.15
Day 1
---
Explore the Museum of the Kasbah of Tangier which is a treasure of artifacts that will inform you about the lives of the Berbers who lived in this area in the past.

Take a Safari Drive at Parc Perdicars to see Moroccan wildlife such as the Barbary Macaque and many other species that you may never have seen before.

Enjoy great local food, drinks, and live entertainment where the El Morocco Club offers a great ambiance of its roof terrace.
---
Day 2
---
Visit Cape Spartel which is just outside Tangier and offers beautiful views. Here you can see the Atlantic Coast and meet fishermen in the area.

Explore the beauty of Moroccan architecture at La Grande Mosquée. You'll learn much more about the history, religion, and culture of Tangier.

Experience the best of Moroccan cuisine at Café Baba. To add to the ambiance, you can enjoy a mint tea as you taste some delicious food.
---
Day 3
---
Head to the picturesque town of Asilah which features well-preserved ramparts and fortified gates that date back to the 15th century.

Explore the Tangier American Legation Museum which tells the story of Moroccan-American diplomatic and cultural relations.

Experience a different flavor of cuisine at Fuego Latino that serves some of the best South American food in the city.
---
Day 4
---
Experience the blue gem city of Chefchaouen which is known to have a calming and peaceful atmosphere. There are plenty of charming spots and quirky buildings to discover.

Visit God's Bridge is a natural bridge that is a created by a magnificent rocky arch that stands over the Mediterranean Sea. The scenery is great for pictures.

Experience a Moroccan food delicacy which Kebab can be served on while enjoying the music at Zanzibar.
---
Day 5
---
Spend a day at Tangier Beach, get some tan and enjoy the clear sparkling blue waters of the Mediterranean.

Explore the Musee de la Kasbah, which is located in one of the palace buildings of the Sultan. Here you will discover various examples of Moroccan art and culture.

Enjoy the Seafood specialties of Moroccan cuisine at Le Saveur du Poisson which creates top-notch and delightful fish dishes.
---
Day 6
---
Visit the Cape Spartel lighthouse, which offers breathtaking views of the surrounding coastline dotted with fishing boats.

Visit St. Andrew's Anglican Church, a former place of worship for the British community in Tangier. Today, it houses a library and meeting rooms.

Try a different angle of traditional dishes at Dar Naji Restaurant where Moroccan cuisine meets modernity.
---
Day 7
---
Visit the Musee d'Art Contemporain de la Ville de Tangier to witness some artistic collections representing various cultures from Morocco and beyond.

Visit the Tangier American Cemetery and Memorial to show honor to the American soldiers who died in North Africa during World War II.

Enjoy some delicious offerings at Cafe Hafa which boasts a beautiful outlook of the Strait of Gibraltar and the sparkling lights of Andalusia.
---
Estimated Cost (USD)
Accommodation
Hostel
5-15 USD per night
Hotel
30-100 USD per night
Riad
50-150 USD per night
Transportation
Taxi
3-6 USD within the city
Private driver
50-100 USD per day for a car and a driver
Train
10-20 USD for a one-way ticket
Food
Street Food
1-5 USD per meal
Mid-range restaurant
10-20 USD per meal
Upscale restaurant
30-60 USD per meal
Activities
Tangier City Walking Tour
10-20 USD per person
Chefchaouen Day Trip
60-100 USD per person
Camel Trekking in the desert
100-200 USD per person