7 Days trip in United States
Budget: 0 USD - 1750 USD
City sightseeing
Beach activities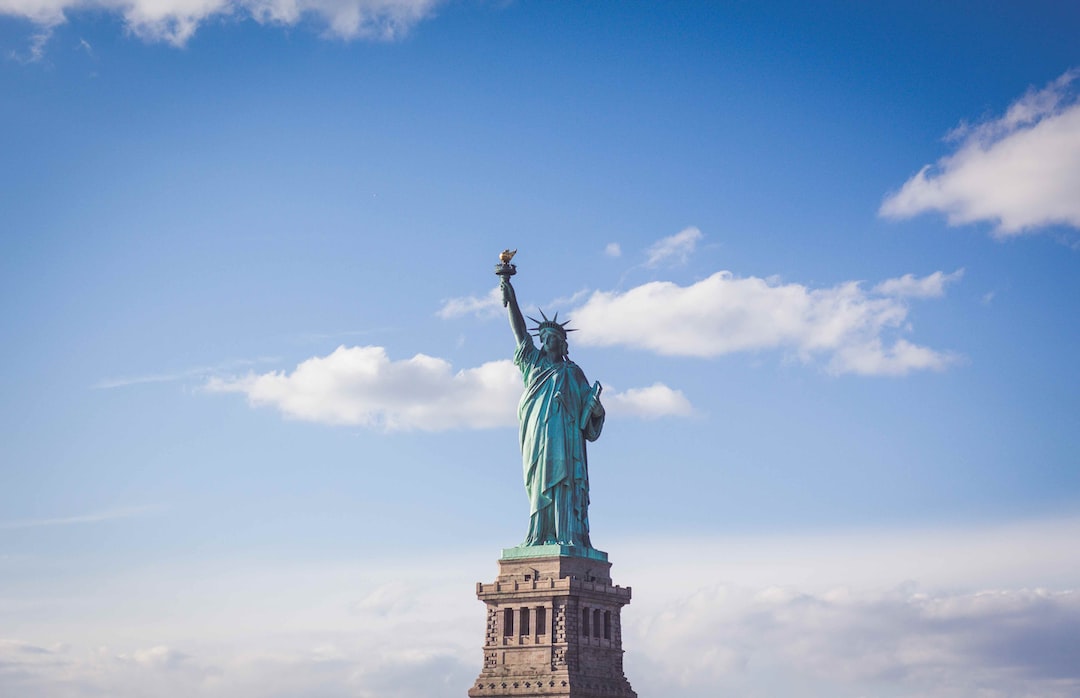 The United States is a federal republic located in North America, known for its diverse geography, history, and culture. It is a world superpower and a melting pot of cultures.
---
General Infomation
Exchange Rate of 1 USD to USD
$1.00
Timezone
GMT -0400 (Eastern Time Zone)
Language
English
Spanish
Chinese
French
German
Italian
Day 1
---
Take a ferry to Statue of Liberty/Ellis Island or simply enjoy the amazing skyline of New York City from the park.

Enjoy a unique arcade experience with vintage arcade games, pinball machines, and video games.

Catch a live concert at the legendary Stone Pony, a music venue famous for launching the careers of Bruce Springsteen and Bon Jovi.
---
Day 2
---
Take a leisurely stroll or rent a bike along the famous boardwalk of Atlantic City and enjoy the ocean view.

Visit the world's largest elephant-shaped building and learn about its history and significance.

Relax and enjoy the beautiful scenery and peaceful atmosphere of Cape May Beach.
---
Day 3
---
Explore this 42-acre sculpture park and discover over 270 works of contemporary art.

Visit the art museum at Princeton University and discover a diverse collection of over 100,000 works of art.

Experience colonial life and learn about the Revolutionary War at this museum dedicated to New Jersey's military history.
---
Day 4
---
Get your adrenaline pumping with thrilling roller coasters and other rides at this popular amusement park.

Embark on a swashbuckling adventure with a pirate-themed cruise that includes treasure hunting and water gun battles.

Enjoy a romantic, sunset dinner cruise on the historic River Lady paddleboat and experience the beauty of the Toms River.
---
Day 5
---
Explore the underwater world with over 8,500 aquatic species and interactive exhibits at this award-winning aquarium.

Step aboard the legendary Battleship New Jersey and learn about its history as a US warship.

Browse the wide variety of fresh produce, artisanal goods, and prepared foods at this popular farmers' market.
---
Day 6
---
Discover New Jersey's cultural and natural history with interactive exhibits, planetarium shows, and a fine arts collection.

Cool off and have fun with an indoor water park that includes attractions such as slides, a lazy river, and wave pool.

Enjoy a scenic countryside setting while picking your own fruits and vegetables or shopping for locally grown produce and homemade goods.
---
Day 7
---
Experience a free and family-friendly zoo with over 500 animals, picnic areas, and walking trails.

Shop, eat, and play along the lively boardwalk of Ocean City, known for its beautiful beach and unique shops.

Climb to the top of the Cape May Lighthouse and enjoy a panoramic view of the ocean and surrounding area.
---
Estimated Cost (USD)
Accommodation
Hostel
25-45 USD per night
Hotel
75-150 USD per night
Airbnb
50-100 USD per night
Transportation
Public Transportation
2-5 USD per ride
Uber/Lyft
15-25 USD per ride
Car Rental
25-50 USD per day
Food
Street Food
5-15 USD per meal
Fancy Meal
30-50 USD per meal
Activities
Museums
15-25 USD entrance fee
Beach Activities
0-20 USD rental equipment fee
Sightseeing Tours
40-60 USD per tour